STEVE LENIG IS SBRA TOP BEAVER
Steve Lenig was on his game winning the SBRA Foot Brake eliminator over Bobby Newlin and then taking the Top Beaver title over Leon Peasley.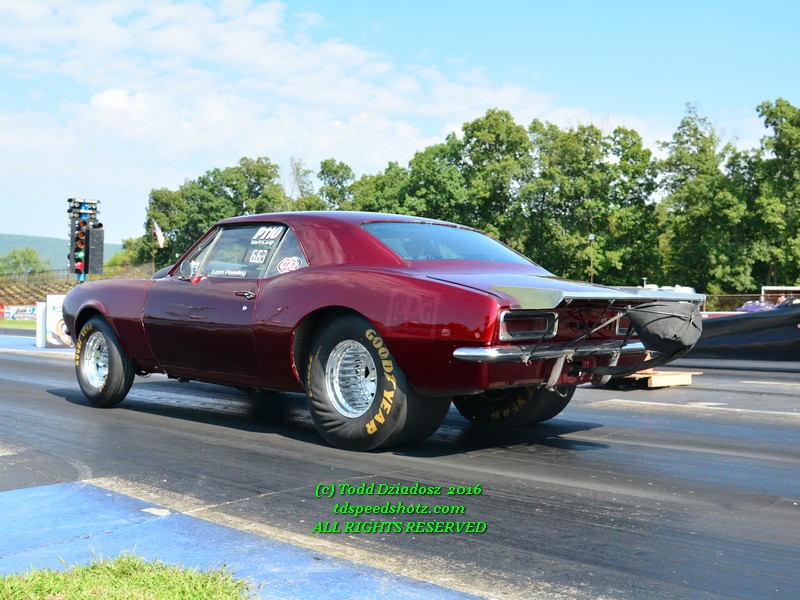 Leon Peasley took the Super Pro title over a red hot Tim Armstrong with a final round 6.706 on a 6.68 to Tim's 4.857 on a 4.83.
Lenig's final round Foot Brake opponent was Bobby Newlin in his Sunfire. Steve took the win with a 5.544 on a 5.50.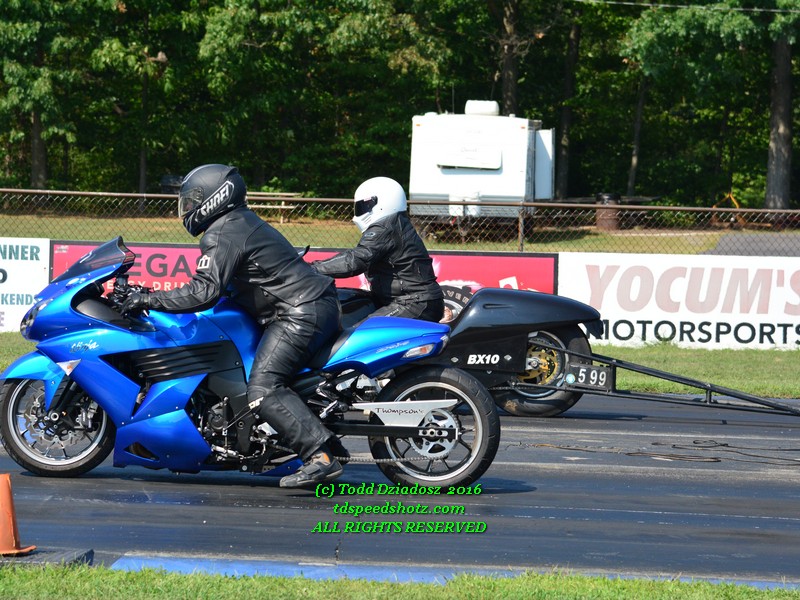 The SBRA Bike finals matched Sam Ficarra vs Dave Carpenter. Sam took the title with a run of 6.583 on a 6.57 to Dave's 5.980 on a 5.99 run out.
The SBRA JR title went to Sarah Cisney, top, over Ana Barshefski. Sarah had the tree and drove around Ana for the win with a 7.933 on a 7.93 to Ana's 8.886 on a 8.86.
The Hot Rod Trophy title went to Eric Witmer in his Camaro over Jesse Smith's Challenger. Eric carded a 9.535 on a 9.51 to Jesse's 7.492 on a 7.50 for the win.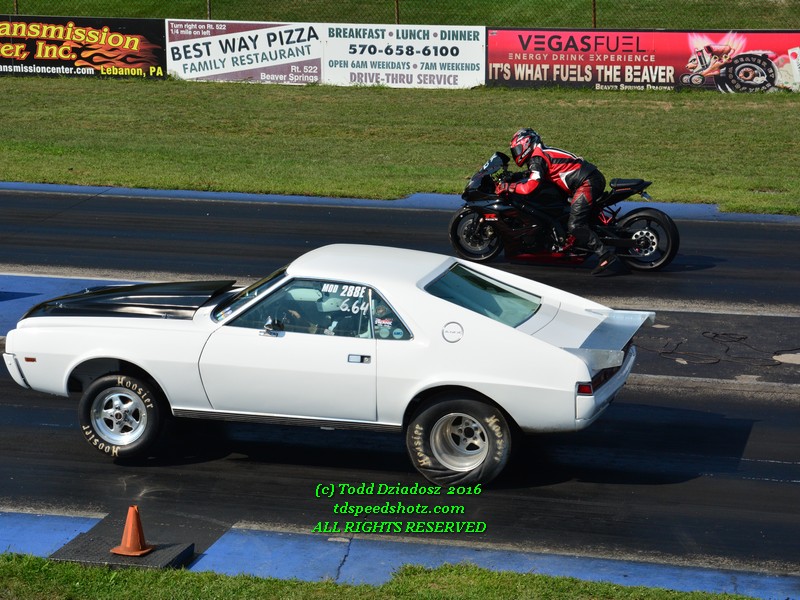 The Lil Beaver win went to Sam Koonsman on his Kawasaki over Brian Eastman's AMX. Sam ran a 6.23 on a 6.22 to Brian's 6.597 on a 6.64
WINNERS CIRCLE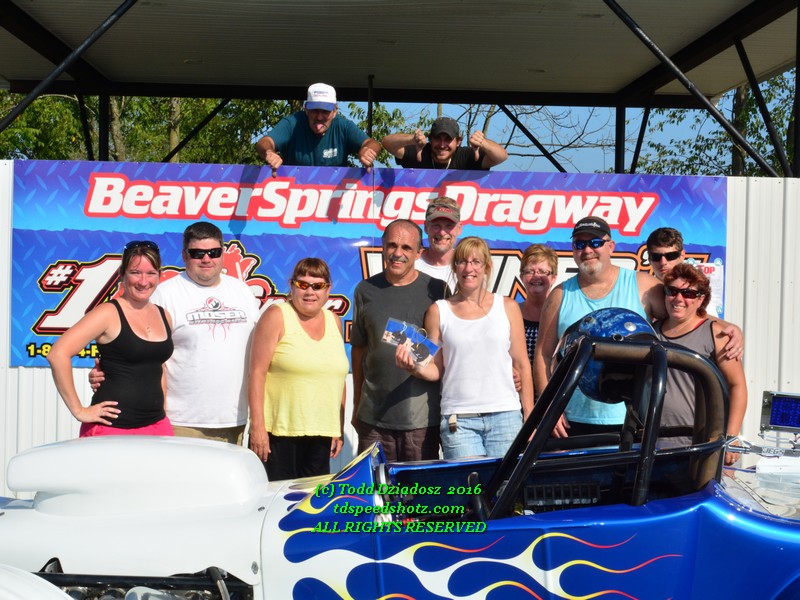 Foot Brake & Top Beaver Champion – Steve Lenig
SBRA Super Pro Champ – Leon Peasley
SBRA Bike Champ – Sam Ficarra   Lil Beaver Champ – Sam Koonsman
TODD'S BONUS PHOTOS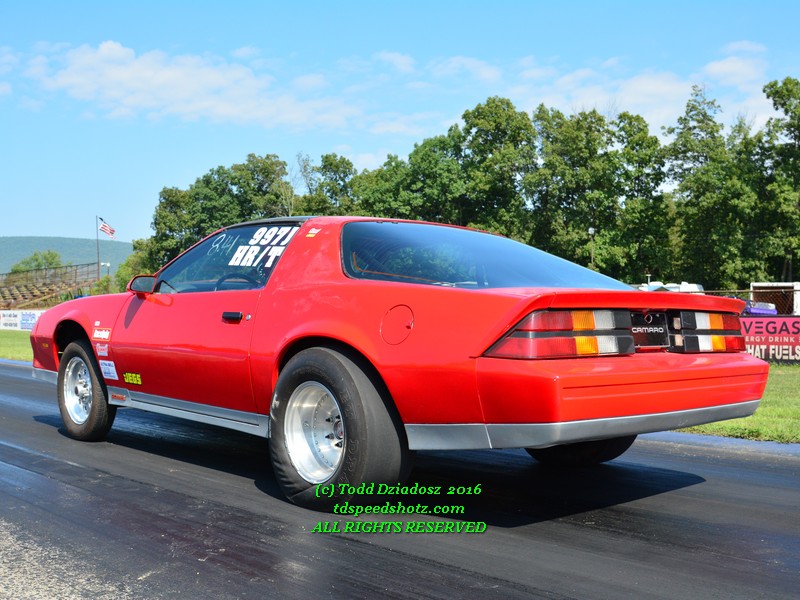 THAT'S ALL FOLKS!!