FUN TIME AT BRUCE LARSON'S DRAGFEST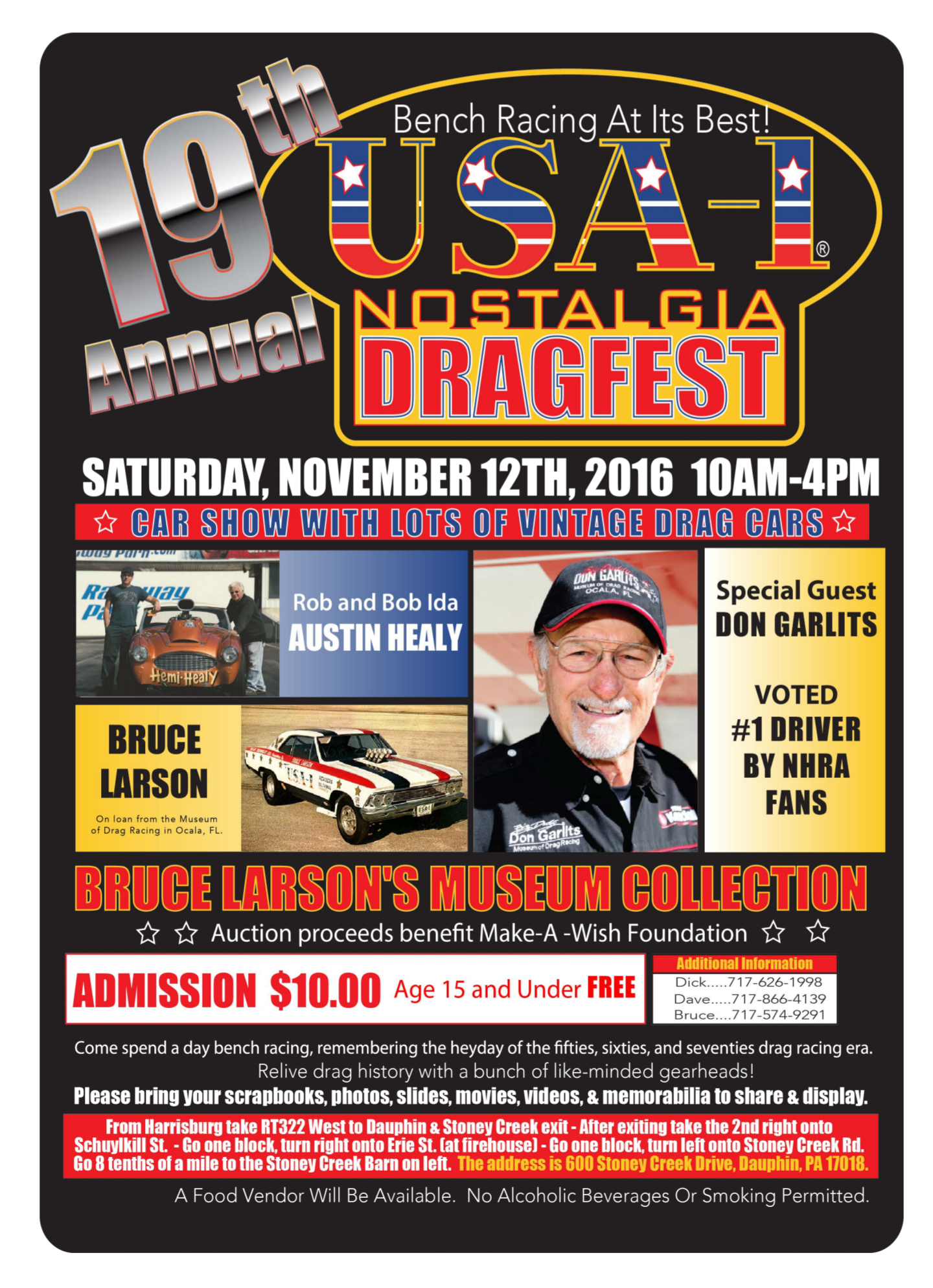 It was a great day at Bruce Larson's Dragfest 2016. The highlight of our visit was the photo ops with "Big Daddy".
Donna Marie and the Beaver with Big Daddy Don Garlits. He is quit the Trump supporter taking a number of our BSD/Trump decals back home to Florida. "Big" is the best!!
"Big" helping the auction with our own Bruce Larson calling the action.
Garlits brought Bruce Larson's most famous race car up for display. It's the original USA-1.
NHRA Super Stock National Record holder, Marco DeCesaris, put Beaver Bob into the seat of his COPO Camaro. It runs 8.50's at 160 MPH!!
Also on hand was South Mt. Raceway track operator Mike Napoli.