GOOD FRIDAY'S CHAMP – FRANK REASER TAKES TOP STREET
Frank Reaser took the Top Street title over Tony Null when Tony was unable to make the call.
Wyatt Hoffman put his Gram's Buick into the Modified Street winners circle over Brian Michael's SHO.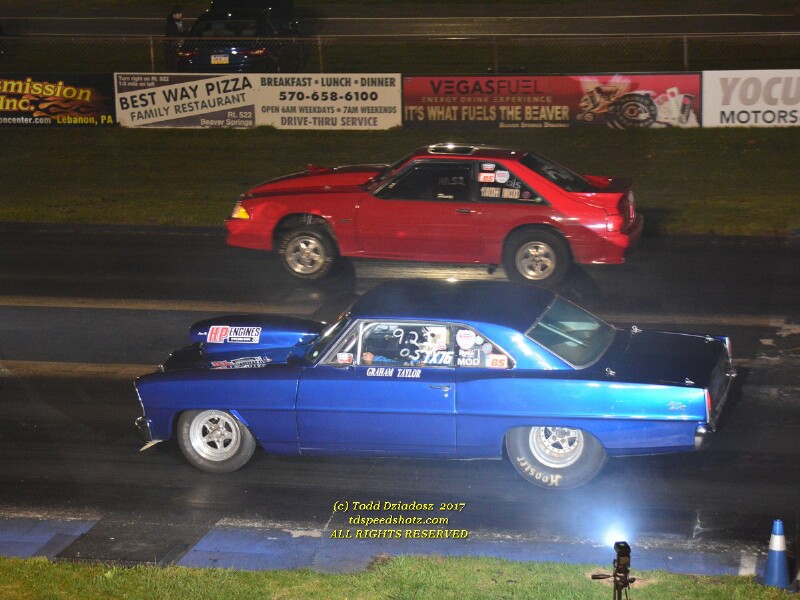 Outlaw Street was a family affair with Graham Taylor taking the title in his Nova over daughter, Penny's Mustang.
The Bike title was captured by Matt Hile on board his Arctic Cat over Sam Koonsman's Suzuki.
The ATV title went to Dwight Shelly, far, on his Yamaha over John Seely's stretched Banshee.
WINNER'S CIRCLE
Top Street – Frank Reaser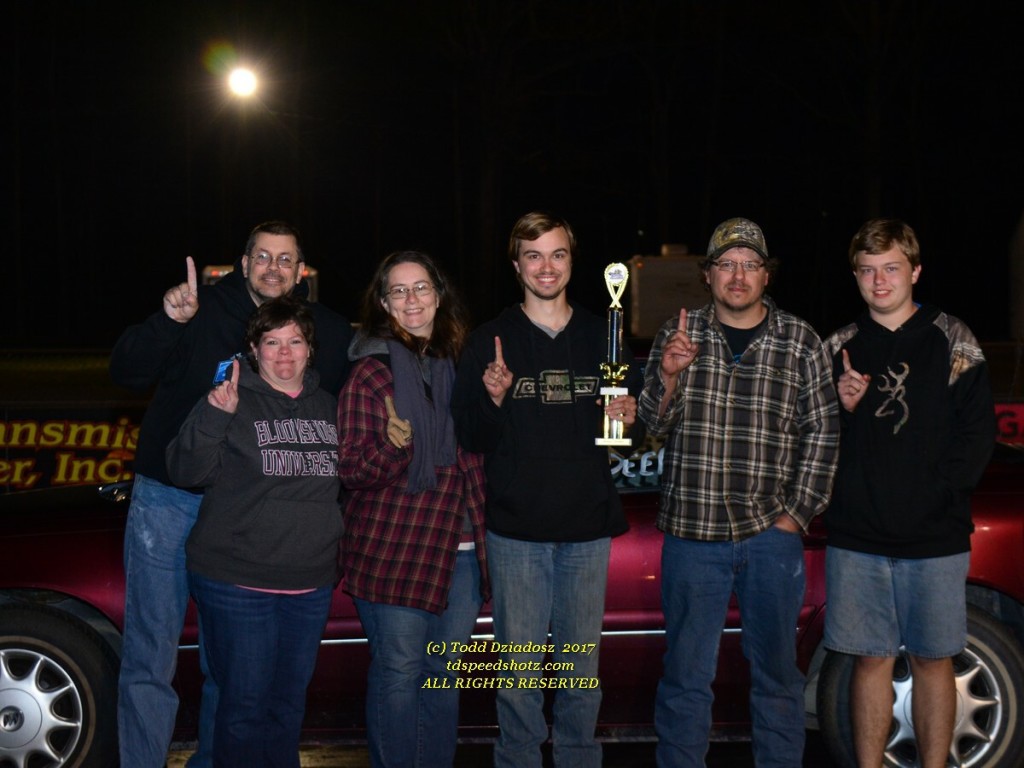 Modified Street – Wyatt Hoffman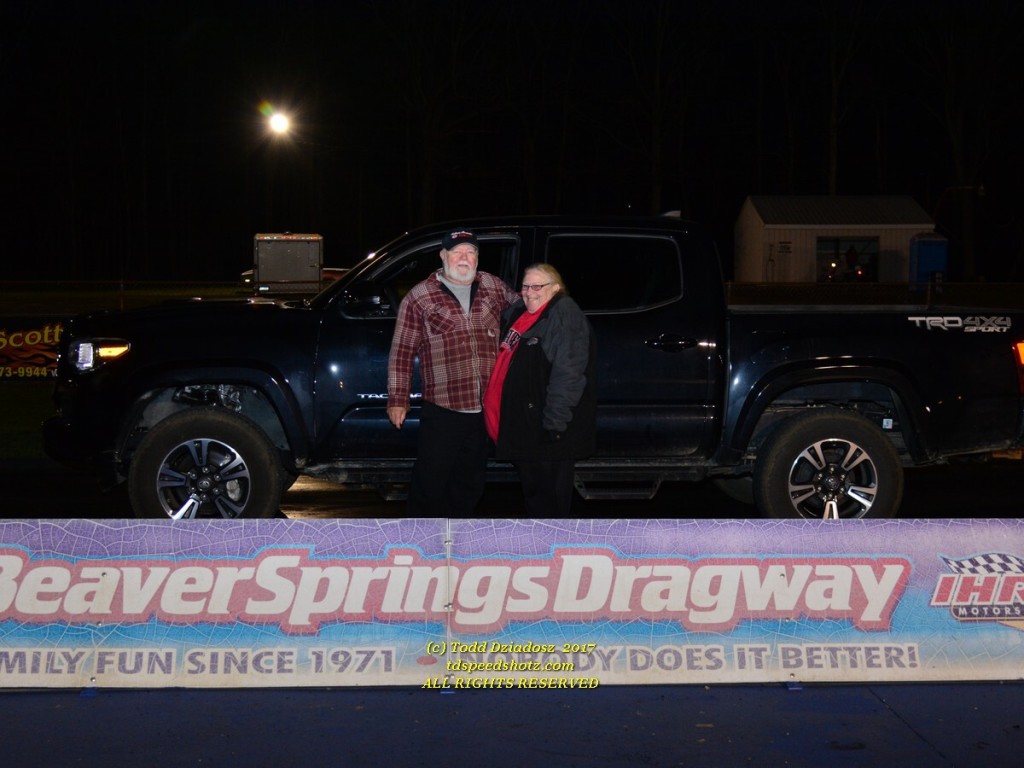 True Street – Les Spade
Outlaw Street – Graham Taylor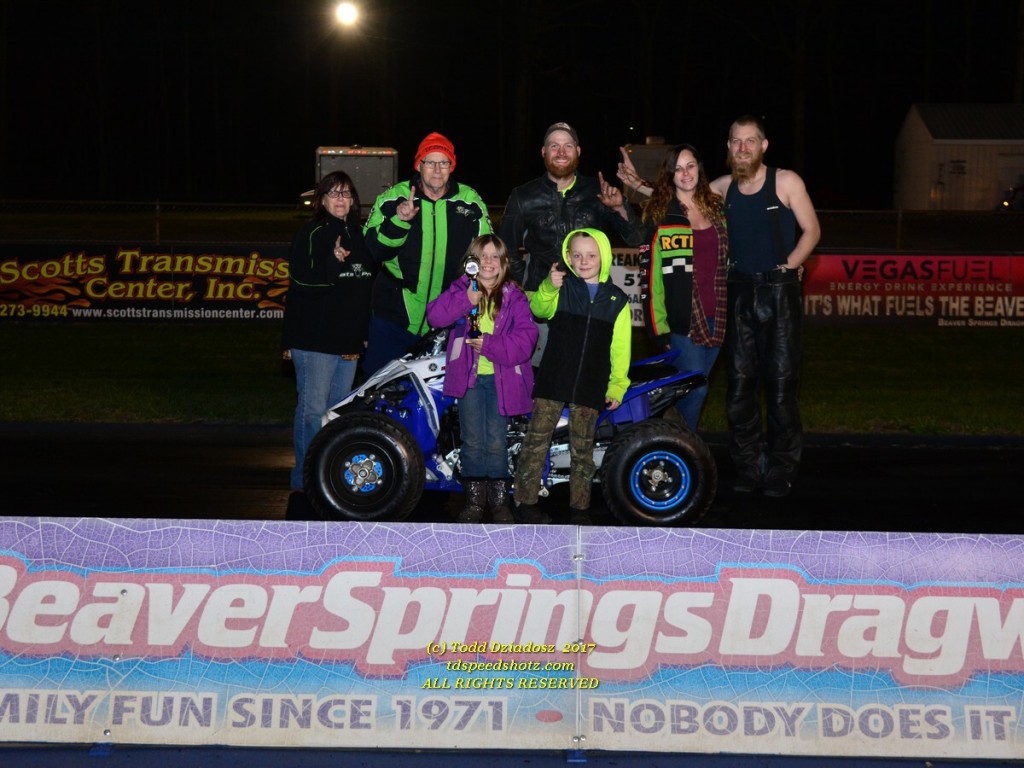 Sport Bike Matt Hile * ATV – Dwight Shelly
TODD'S BONUS SHOTS
Jim Sheaffer got to collect his 2016 Friday Sportsman of the Year plaque. Congrats Jimmer.
Bill Dippery's Hell Cat Charger laid down this 11.19 pass at 123.71 MPH.
Bill Mark's 8 second stick shift S-10.
Dennis Henry got his "289" Mustang into the 9's.
Frank Reaser is #1 in Top 10's
Terry Brouse is #2 in Top 10's.