5th ANNUAL FE RACE & REUNION – WHAT A RACE!!
The 5th Annual FE Race and Reunion was one for the record book. We had the largest number of competitors, the largest crowd and had the most fun ever. Donna Marie and I are already making plans for an expanded 6th Annual FE R&R. Look for additional emphasis of the show cars plus Thursday being a "Move in Day". We hope to see everyone here again.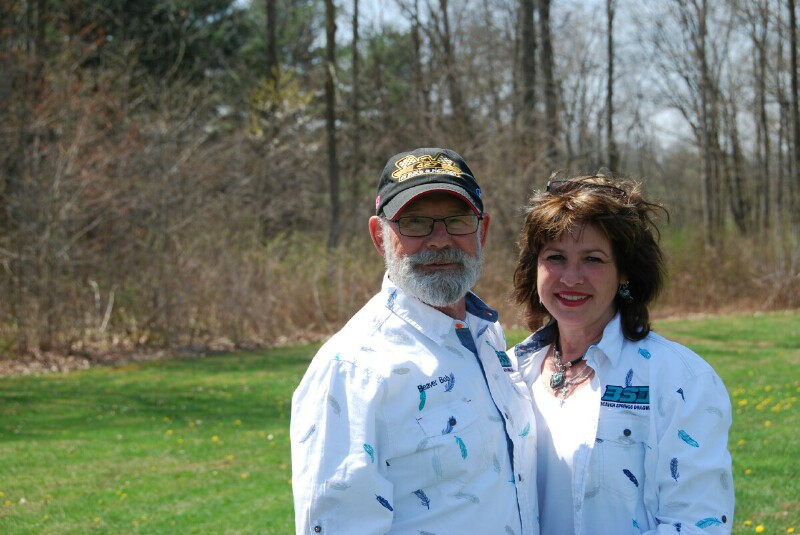 FINAL ROUND ACTION
Pro FE (8 low ET qualifiers 8.77 to 9.62) matched #1 qualifier Randy Spohn (8.77 @ 148.31) in his `58 Fairlane against Tony Silipina's `65 Cyclone. Randy went red and Tony laid down a .008 R/T running a 9.413 on a 9.40 to Randy's early 8.909 on a 8.84 for the title.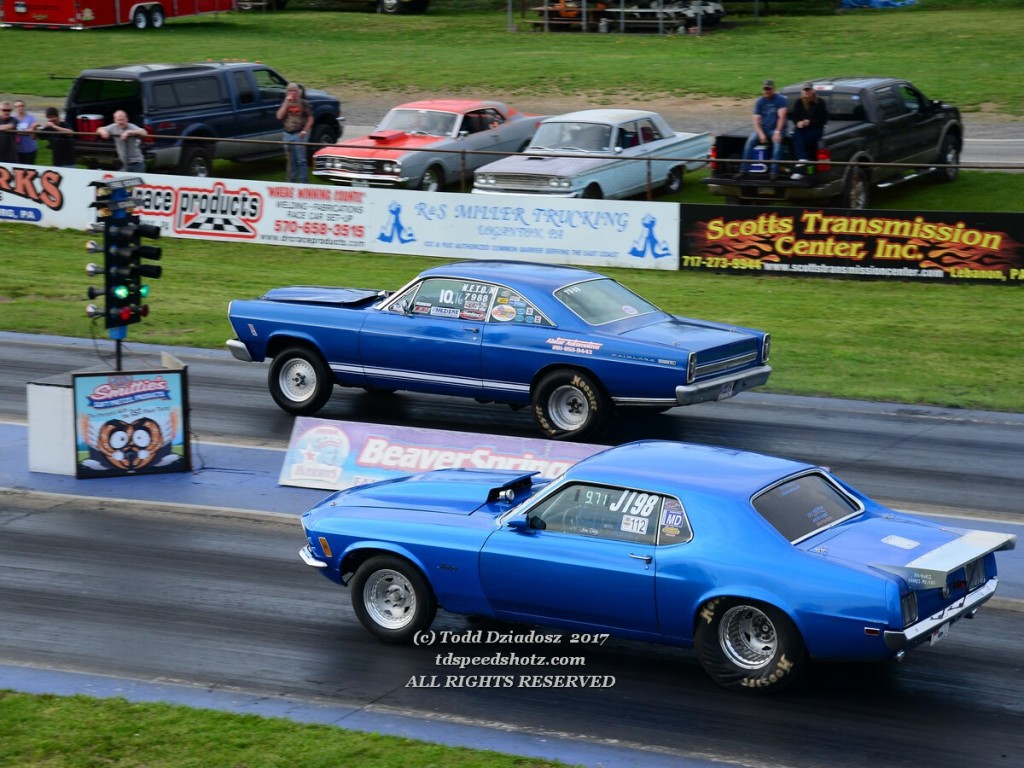 Hot FE (11.99 and faster) finals came down to Jim Day in his `70 Mustang verses Frank Pisani's `66 Fairlane. Jim had the tree and took the title with a 9.761 on a 9.71 at 132.25 MPH to Frank's 10.173 on a 10.16 at 132.02 MPH.
Cool FE (12.00 and up) found Jeff Sherrod in his `68 Torino going against perennial finalist, Chris Moses and his cool `54 Ford. Jeff took the tree and the title with a 12.361 on a 12.33 at 101.24 MPH to Chris's 15.231 on a 15.12 at 87.29 MPH. 
In the featured Cobra Jet Shootout, Dan Woods, near took a semi finals win over Greg Essu's `69 Mach 1 before moving on to upend Alan Platt's `69 Mustang with a 10.537 on a 10.50 at 125.64 MPH.
The bonus FE Bird Race, (a no charge race to win a custom made FE Bird, see winners photo) it was Larry Kortkamp's popular `64 Ford "Battlestar Galactic" wagon taking the win over 'poster boy' Don Fotti's CJ. Larry cut a great .005 and ran a 11.236 on a 11.06 at 106.81 MPH to Don's 10.908 on a 10.53 at 124.56 MPH
THE HERO'S WERE HERE TOO


J

ody Aberts, Dick Brannan and Al Joniac

B

arry Rabotnick of Survival Motorsports

B

lair Patrick

D

an Parson and Dan Woods

B

ill Koons, Ford's SOHC engine guru

D

ick Brannan with Marco DeCesaris
Freddy Henderson, Bruce Larson and Mr. BillSuper Fan award to Hayden Ivers from Australia.Larry Kortkamp from Battlestar Galactic fame.

Zach Straits




T

he photographers of record plus our own Todd.

Frank, M

ister Wizard, helped get us back on track
TALK ABOUT A GREAT TIME: BRATS, BEANS, BEER, FRIENDS

The people sure loved Donna Marie's "5 Bean Special" and cake.

K

udo's to Red Lehr for bringing and preparing all the great brats.

T

hanks to Leslie and Haley for the macaroni salad. "Atta Boy" to Dan Parson, right, for supplying the beer. Marco approves.
WHAT A GREAT RACE – CHECK THE ACTION

NATIONAL ANTHEM: WE'RE A PATRIOTIC GROUP OF GOOD PEOPLE
PLUS A GREAT GATHERING OF FE SHOW CARSBest of Show went to Jody Aberts in his `61 Fairlane, 390, 3-2bbl. 401HP
WINNER'S CIRCLE PHOTOS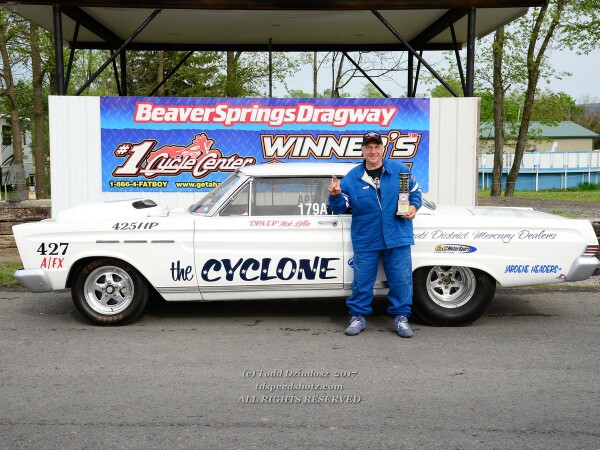 PRO FE Champion (8 Lowest ET's) – Tony Silipena `65 Cyclone
Hot FE (11.99 and quicker) – Jim Day `70 Mustang
Cool FE (12.00 and up) – Jeff Sheffod `68 Torino
Cobra Jet Shootout – Dan Woods `68 Mustang CJ
FE Bird Race – Larry Kortkamp `64 Ford Wagon