MEMORIAL CLASSIC: JETS RUN 224 MPH, MARKS = INSANE 8, BUD BUCK = WFO
We were able to get in the Jet Cars and the 3 fast eliminators before the curfew.
An on track incident and 4 oil downs were the culprit.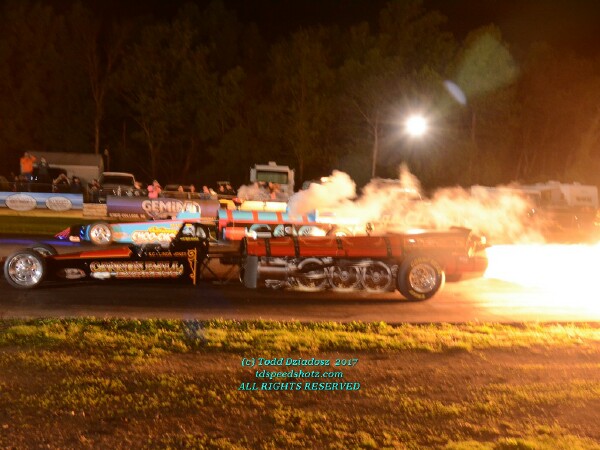 KC Jones and his Jet Trains put on a great show. They ran a best of 6.90 at 224 MPH!!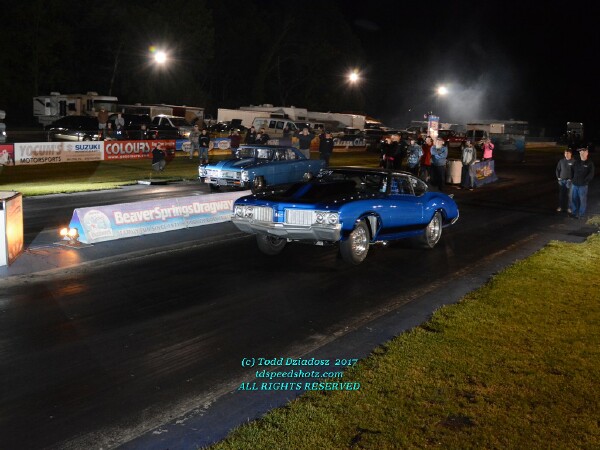 Bill Marks qualified 6th in the heads up INSANE 8 eliminator but put it all together for a big win. He got by #1 qualifier, Andy Jensen in his Nova when Andy lost fire. Bill laid down a 5.127 at 134.52 MPH for the win.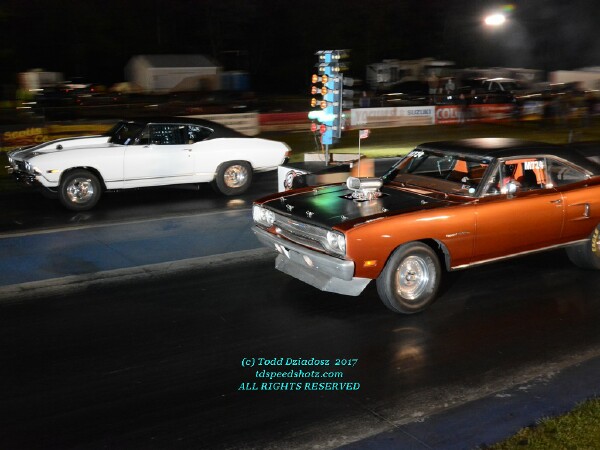 The WFO Club finals matched Bud Buck in his Chevelle against Mike McGowan's Mopar. Bud tool the title with a 5.512 at 128.07 MPH when Mike encountered troubles.
BONUS SHOTS FROM A GREAT NIGHT!!

A
ndy Jensen had low ET with a 4.66 blast!!