MIKE HOLLAND TAKES $1000 TOP BEAVER TITLE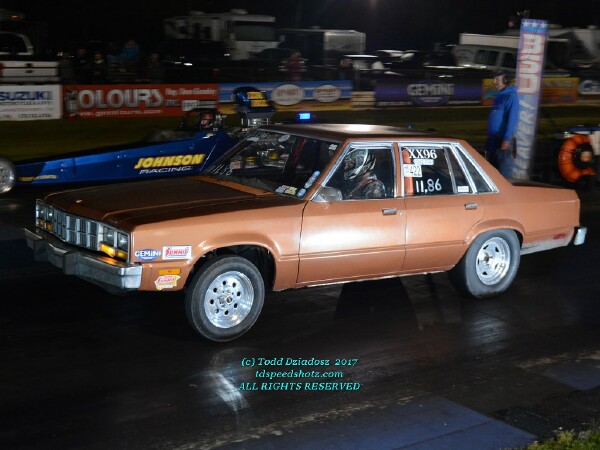 Modified Champ, Mike Holland, put his Fairmont Mildred" into the Top Beaver winners circle with a final round win over Lew Johnson's dragster.
Lew took the Top ET title over Mike McCracken's sharp C-10 Chevy. Lew took the win with a 7.701 on a 7.69 when Mike went red with a -.004.
Mike picked up the Modified title and an IHRA Iron Man with a final round win over Tommy Mull's Corvette. Mike ran right on his 11.90 dial to stop Tommy's 11.207 on a 11.19.
Dave Carpenter made it three in a row in winning the Bike title. 
The Street title went to Eric Witmer in his Camaro over Dale Rhoads Mustang.
Daylin Hoyler, top,  took the JR Dragster title over Isaiah Lohr.
Aiden Mackert won the ATV eliminator over Clay Leitzel.
Pro Stick title was captured by Captain Ed Brady in Leonard Lon's Mustang over Dave Slusher's Camaro.
The second chance Pro Stick-Pro Tree finals was a family affair with Andrew Charcalla, near, taking the title over his nephew, Mark Charcalla.
The MANDRA, Mid Atlantic Nostalgia Drag Racing Asso., finals fell to Randy Campbell in his roadster over Marc English driving the English Brothers Studebaker.
The Weaver's Race cars Bottom Bulb Shootout was won by Bob Klock in his Challenger over Steve Lenig's Roadster.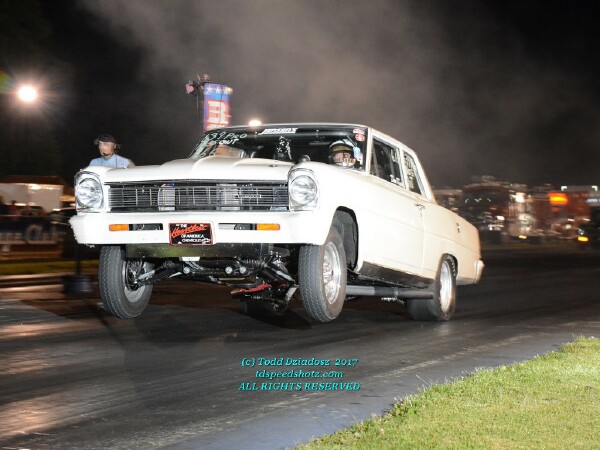 Don Kunis won the MASO Pro Nostalgia title.
BONUS SHOTS
WINNERS CIRCLE