TIM ARMSTRONG WINS TOP BEAVER AND BRIAN BOYLE MEMORIAL RACE
The finals of Top ET had Mike McCracken's `66 Chevy go red (-006) against Tim Armstrong. Mike took the stripe with a 9.092 on a 9.18 at 145.34 MPH to Tim's winning 7.694 on a 7.67 at 159.88 MPH.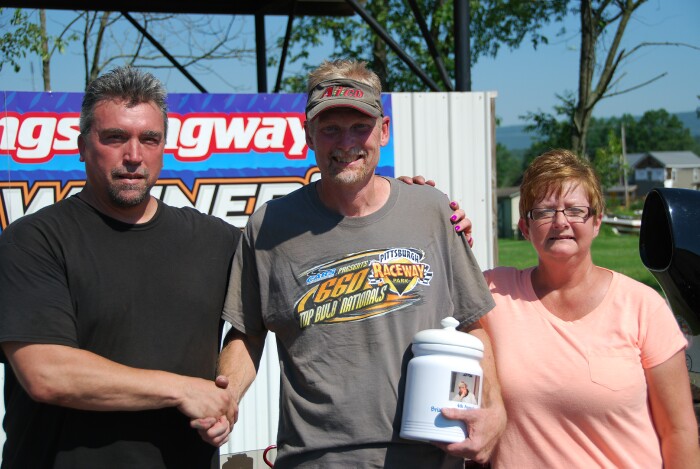 Tim Armstrong accepts the Brian Boyle Memorial race cookie jar for his overall win in Top Beaver. The jar contained an additional $600 in cash for the eventful win.
Dave Weaver presented the "Cookie jar" in Brian's memory.
Bob Klock in his 440 Challenger had the tree, .013 to .072, but took too much stripe in running out with a 11.711 on a 11.72 at 110.53 MPH to Steve Lenig's winning 8.683 on a 8.65 at 151.77 MPH.
The Lenig crew in the Modified winner's circle.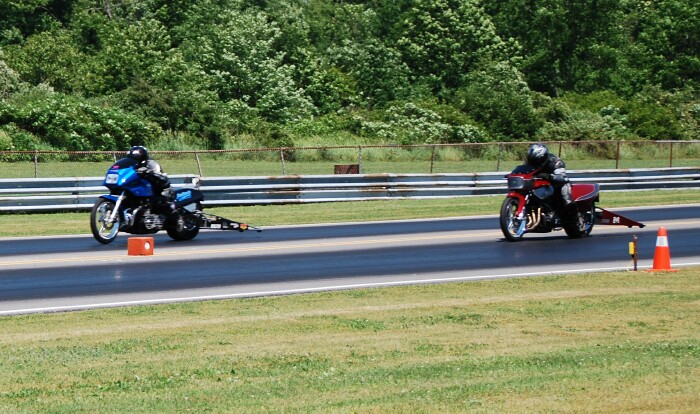 The IHRA Bike finals was a Family affair with Ken Kauffman Sr. left, taking the title over his son Kenny with a 8.664 on a 8.66 at 145.84 MPH to Kenny's 8.523 on a 8.49 at 145.70 MPH. Kenny did have the tree though with a .032 to dad's .058. Talk about close.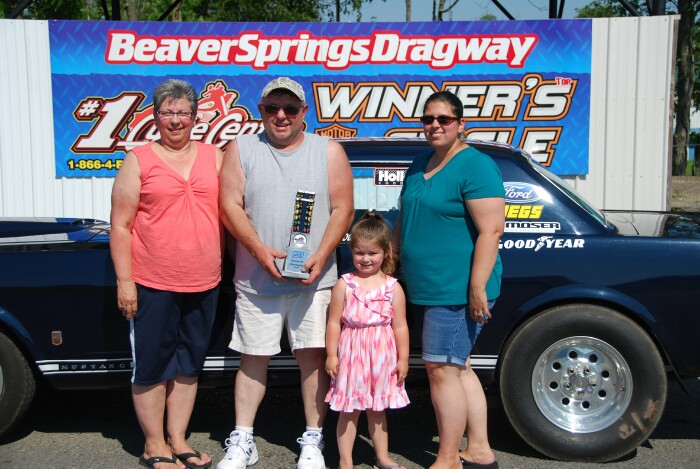 Dale Rhoads in out in a big points lead taking his third title of the season. Today it was over Dave Weaver's Charger.
In the second chance Lil Beaver finals it was Tom Seward, left, taking the win over Adam Gutschmidt. Tom ran a 7.55 at 160.28 MPH for the win.
In the Weaver's race Cars Top Bulb Shootout, it was Andrew Feltman in his dragster taking the title over Steve Miller's Ford altered.  
The Hot Rod Trophy title went to John Jones in hiss Camaro over Dean Ludwig's Grand Am.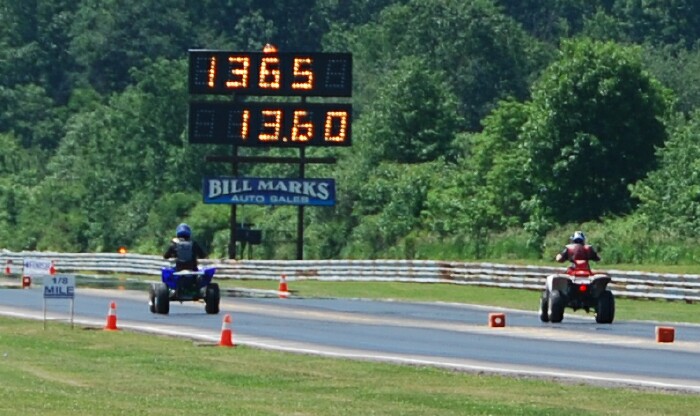 Trenton Seitz put his Polaris into the ATV winners circle with a win over Johnathan Derr. Trenton had the tree, .051 to .200, and took the stripe with a 13.659 on a 13.60 to Derr's run out 9.133 on a 9.20.
Trent receives congrats for Ethel, Beaver Bob and Donna Marie.
The Klockster stopped George Fultz to get in the finals of Modified.
Steve Lenig receives his winning time slip from Jamie.
Camp Wilbur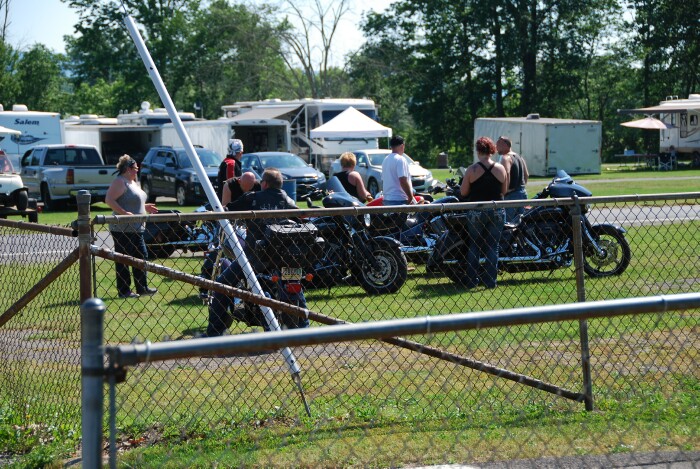 Local Bikers stopped by to watch the good show.