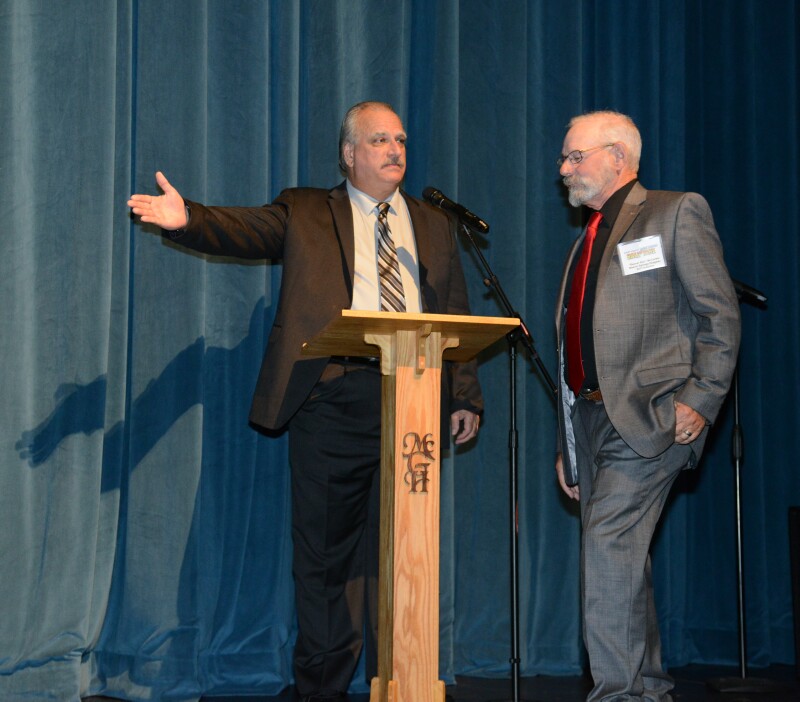 Master of Ceremonies Brett Kepner, introduced Bob to the Hall of Fame attendees.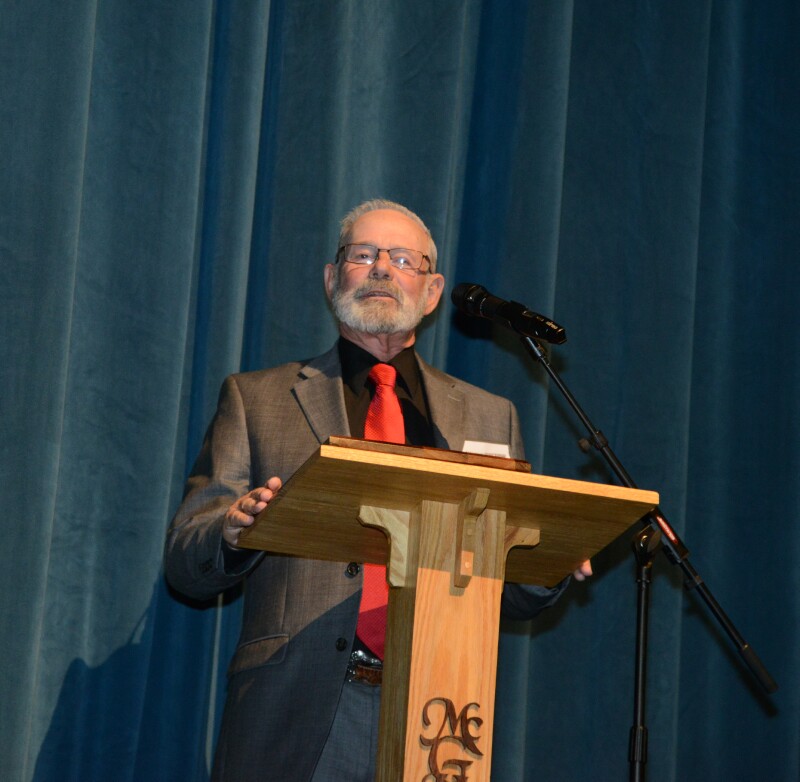 Beaver Bob address the audience. Telling the story of the start of Beaver Springs Dragway. He went on to say that it was his passion for the sport and the never give up attitude that he inherited from his family that keep the drive alive for perfection.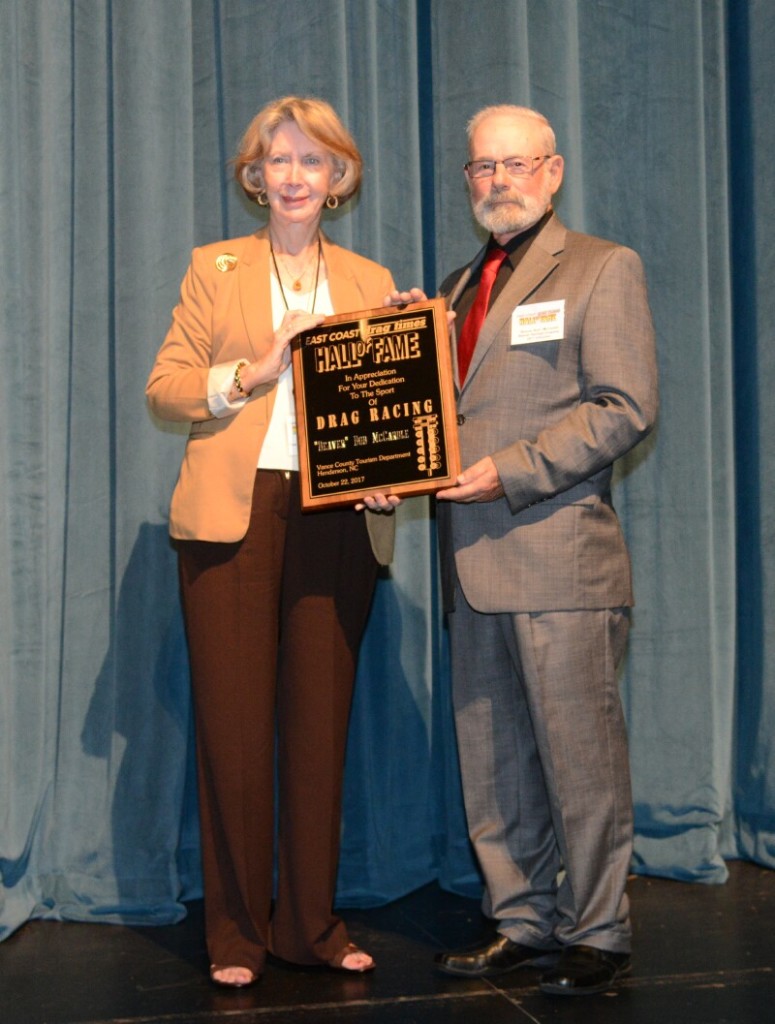 Bob receives his prestigious award from the founder of the Drag Racing Hall of Fame
Nancy Wilson.
Beaver Bob showing his award to Donna Marie.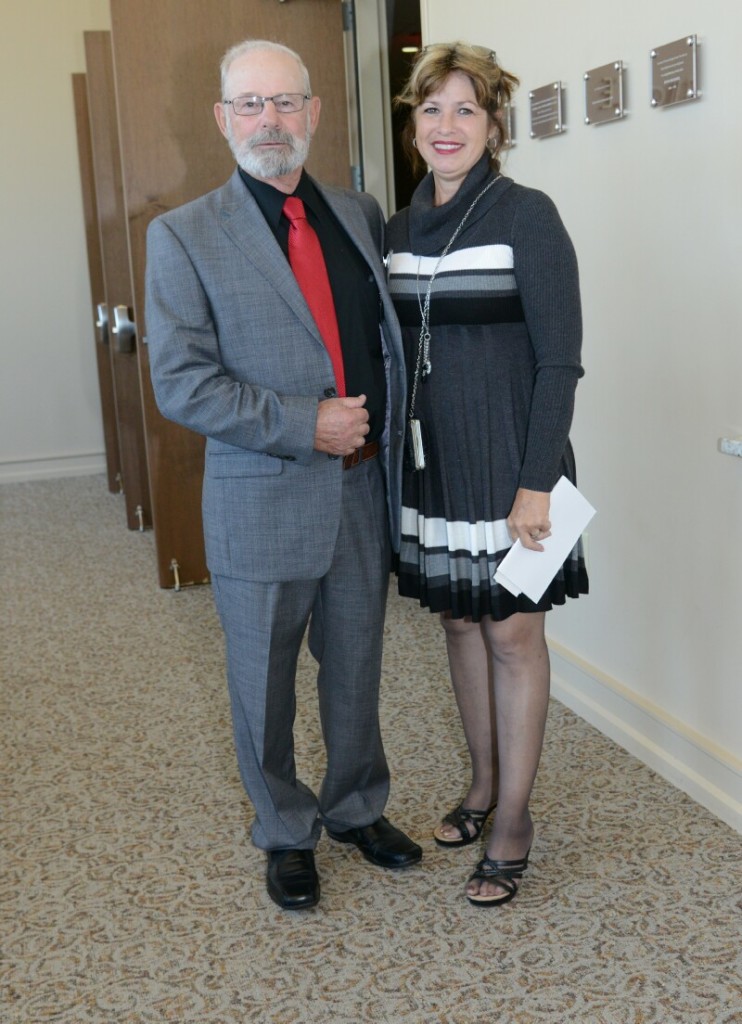 Beaver Bob and Donna Marie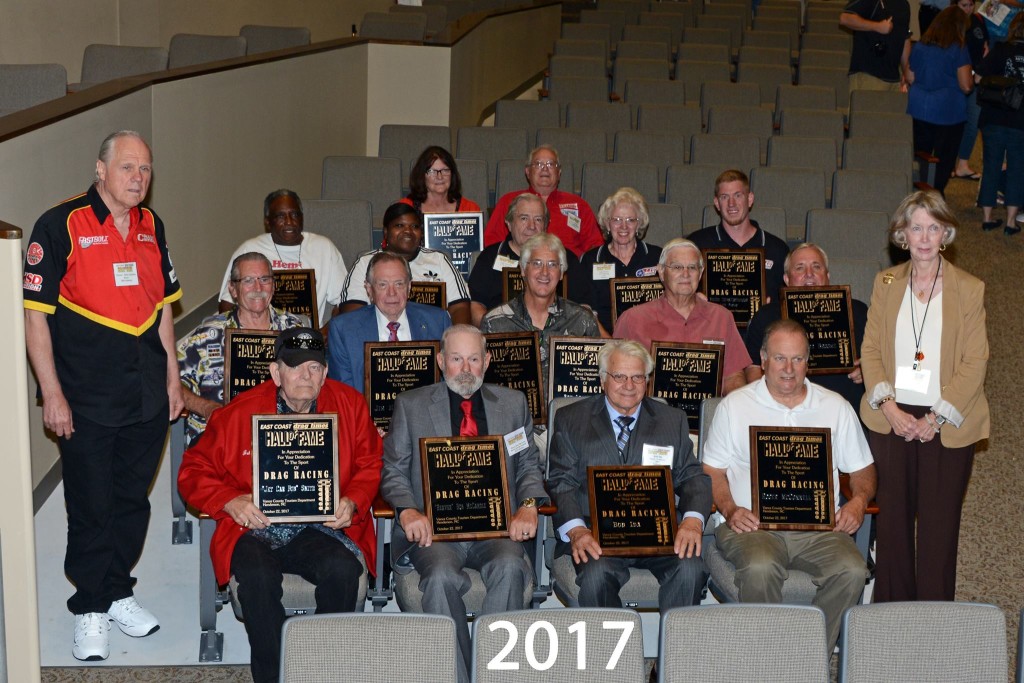 2017 Hall of Fame inductees