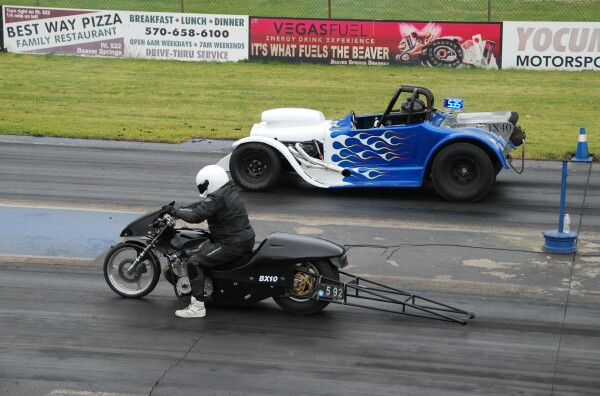 The finals of Top Beaver matched Dave Carpenter on board his Ninja verses Steve Lenig's Roadster. Dave had the tree, ..036 to .047, but Steve covered the dial better running a 5.367 on a 5.35 to Dave's 5.972 on a 5.92.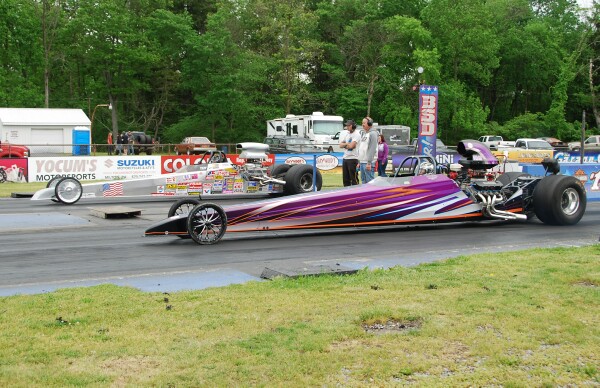 Andrew Feltman, far lane, went back to back winning SBRA Super Pro over Brian Pecht. Brian took the tree, .024 to .029, but grabbed too much stripe running out the most with a 4.773 on a 5.14 to Andrew's winning 5.137 on a 5.14. His ladies celebrate.
Steve Lenig faced Jason Weaver driving Wayne Skelly's Camaro in the finals of SBRA Foot Brake. Jason had the better light, .008 to .022, but ran out the most giving the win over to Lenig. Steve ran a 5.367 on a 5.38 to Jason's 6.523 on a 6.54 for the title.
Dave Carpenter, far side, took the SBRA Bike title over Billy Maturo in a real heads up match. Dave ran right on his 5.92 dial with a 5.929 at 113.62 MPH to Billy's 5.939 on a 5.92 at 117.30 MPH.
BONUS SHOTS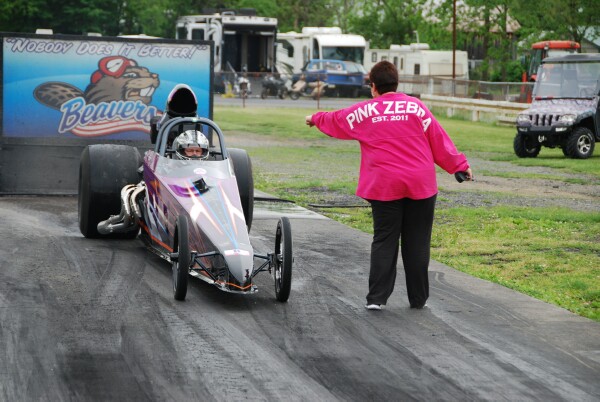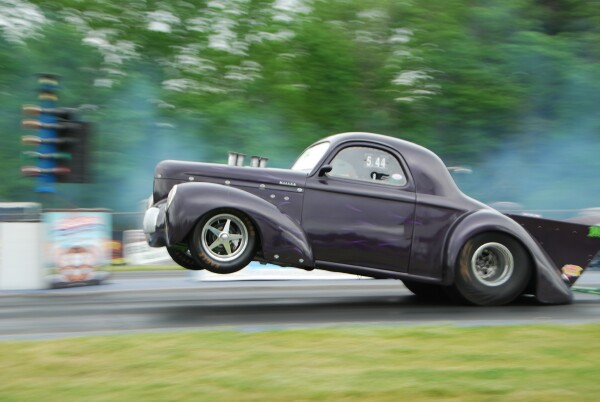 WINNERS CIRCLE
SBRA Foot Brake and Top Beaver Champ – Steve Lenig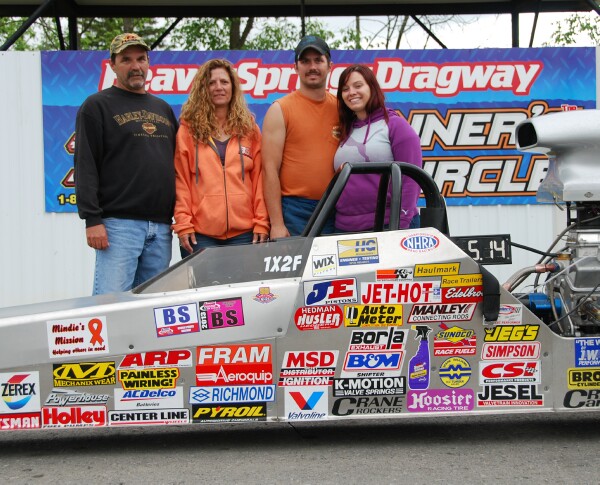 SBRA Super Pro – Andrew Feltman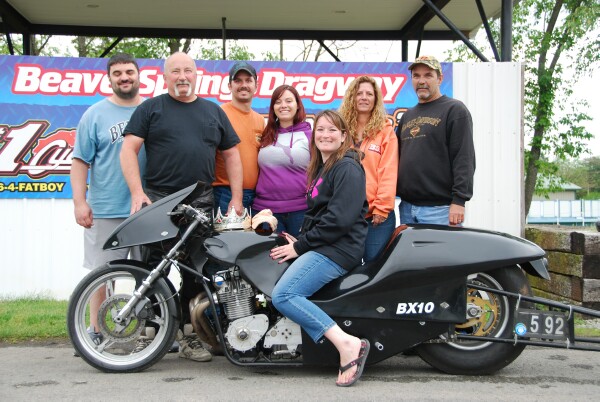 SBRA Bike – Dave Carpenter
SBRA JR Dragster – Aiden Cisney
ATV – Colin Witherite