Dave Bratton took on pit mate Jason Weaver driving Brian Pecht's Vega in the Top Beaver final. Dave prevailed with a 4.795 on a 4.78 at 143.47 MPH to Jason's 5.712 on a 5.69 at 118.71 MPH.
Bratton's Class 1 Transport dragster stopped Lew Johnson in the finals of Top ET with a 7.547 on a 7.51 to Lew's 7.678 on a 7.64.
Jason Weaver took the Modified title over Bob Klock's 440 Challenger with a .015 R/T running a 8.934 on a 8.91 at 137.67 MPH to Bob's (.032 R/T) 11.595 on a 11.58 at 113.65 MPH.
Dr. Rick Bunting, far, captured the IHRA Bike title over John Royer's Suzuki with a 8.365 on a 8.36 at 151.64 MPH to John's red lighting 10.597 on a 10.60 at 126.42 MPH.
Dale Rhoads put his Mustang into the Street winners circle with a final round win over visiting Ryan Ricketson's Dart. Chip ran a 11.945 on a 12.00 to Ryan's -.006 foul.
Hot Rod Trophy was won by Matt Spahr in his V-6 Mustang over Anita Lemin's T-Bird. Matt carded a 14.721 on a 14.52 to Anita's 15.412 on a 15.47.
Aiden Mackert driving his Thunder Gun entry took the JR title over 2016 IHRA Bracket Finals champion, Lane Kahley with a 12.829 on a 12.74 to Lane's red lighting 8.163 on a 7.90.
Alex Maturo, near, took the ATV win over brother Lucas with a 18.422 on a 18.55 to Lucas's 18.765 on a 19.00.
Jeff Krushinskie in his Camaro took the Lil Beaver title over Dylan Weader's Nova.
WINNERS CIRCLE
Top Beaver and Top ET Champion – Dave Bratton
Modified Champion – Jason Weaver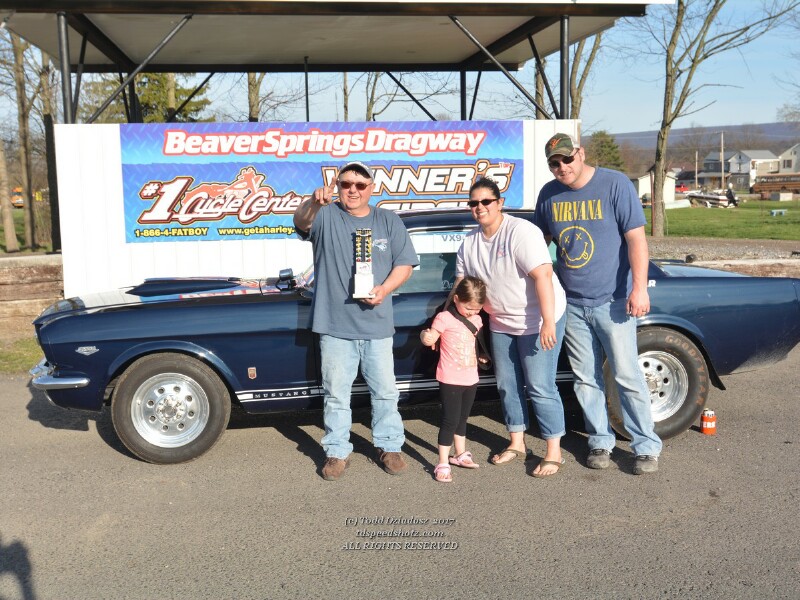 Street Champion – Dale Rhoads
Hot Rod Trophy Champion – Matt Spahr
JR Dragster Champion – Aiden Mackert
ATV Champion – Alex Maturo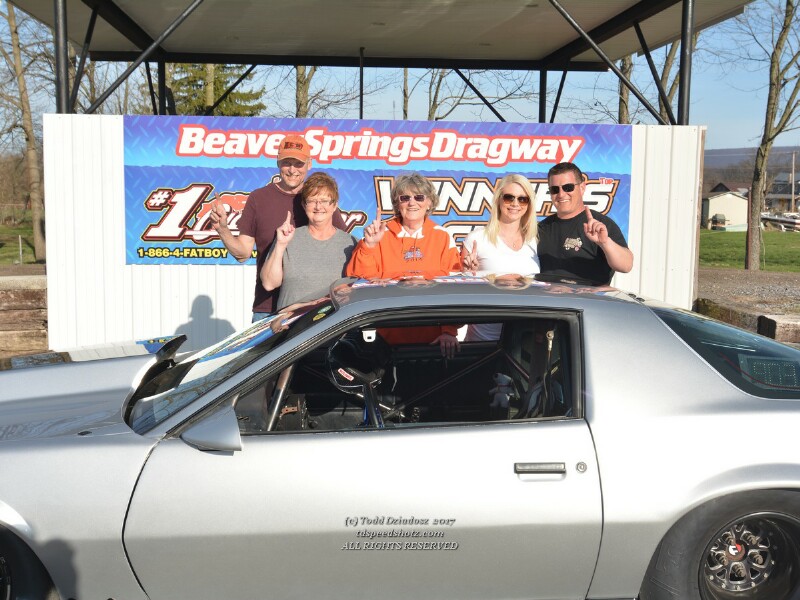 Lil Beaver Champion – Jeff Krushinskie
TODD'S BONUS SHOTS