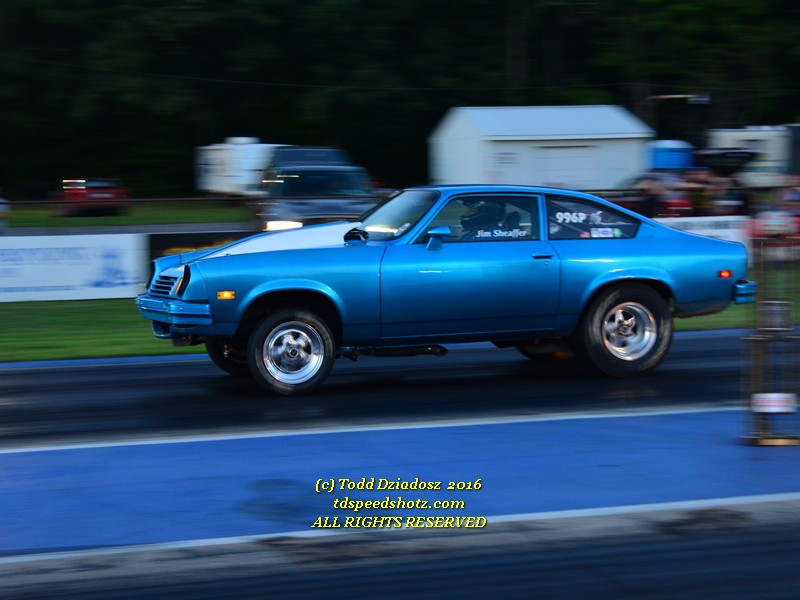 Jim Sheaffer took the Top Street titles with a final round victory over Mike McGowan's Mopar.
In the Smitty's Pretzel's Insane 8 race it was Jason Staub in his 600 inch Mustang taking the win over Dave Dennis's cool coupe with a run of 5.21 at 136.09 MPH to Dave's 5.35 at 128.16 MPH.
Kenny Morgan in his Camaro won the Mid-Atlantic Street Outlaw's 6.40 index class over David Mickey's Willys. This is his semi-finals victory over Sonny Nichols T-Bird.
In the Mid-Atlantic Extreme Outlaws finals it was all Jason Staub in his Mustang over Butch Merson's Camaro with a 5.19 at 136.09 MPH to 5.243 at 139.34 MPH.
Tim Price was the man in Modified Street stopping Dennis Henry's Mustang in the finals.
Tyler Bergenstock is out first in his Silverado with a red -001 R/T over Brian Michael's SHO handing him the True Street title.
Brian Snyder on board his Hayabusa upended points leader, Ken Gabner's Harley for the Bike title.
Moses Spade had the tree and took the Outlaw Street title in his Pinto over Mike McCracken's Zoo Crew altered.
The ATV title went to Dwight Shelly, left, over Matt Hile.
WINNERS CIRCLE
Insane 8 and Extreme Outlaws champion – Jason Staub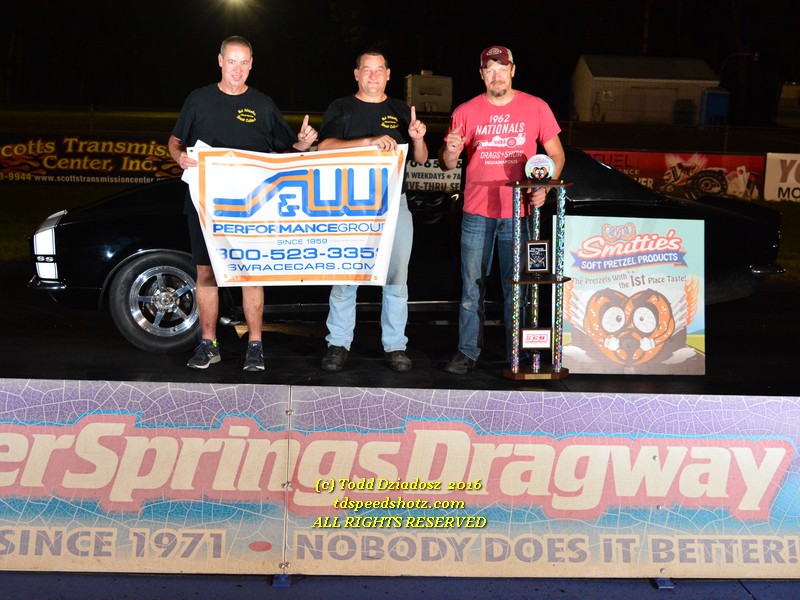 Mid Atlantic 6.40 Index Champ – Kenny Morgan
Top Street – Jim Sheaffer
Modified Street – Tim Price
True Street – Brian Michael
Sport Bike – Brian Snyder
Outlaw Street – Moses Spade
TODD'S BONUS SHOTS