2 Wheel Madness at the Beaver ( Fall Shootout)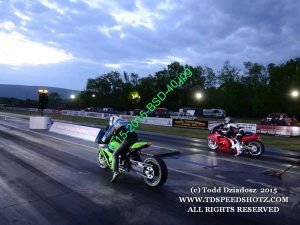 Big Cash Race for all street bikes, snow mobiles, and drag bikes. All riders will pay a 60 dollar entrance fee which gets you a test session and racing in the event!!!. Grudge Race your friends in between rounds for cash or just bragging rights!!!!. Spectators only $5!!!!! Come out and enjoy some fast bikes and snowmobiles battling it out to be the king of the cash at the Beav!!! Sponsors Welcome!!! Tons and Tons of Giveaways throughout the event…. If you don't feel like racing your bike come out and show it off plenty of parking for bikes!!! Any Questions please private message me. Feel Free to invite friends and share with anyone that would be interested…
This event brought to you by the following sponsors….
Steve Seltzers Honda
Susquehanna Motorcycle Club
Hunter's Garage & Towing
MPS Racing
Karns Performance
Track-N-Trail
Bells Run Services
Keystone Parts
Teen Spirit
Cowboy's Snow Control
Evil Swingarms
Five Star Powersports
#1 Cycle Center
Performance by Gary
Dorman's Jewelry
Dorman's Sport Performance
Napa Auto Parts
Traction for the event brought to you by Kauffmans Performance Plus
Gates open at 9 A.M
Test Shots Start at 10 A.M
Racing To Begin around 1 P.M.
Test session and event racing $60
Spectators $5
FLAT FRANK'S FASTEST REACTION TIME
First Perfect or First closest to Perfect Pays $250
EVIL SWING ARM TO THE WINNER!!
DYNO EVALUATION BY PERFORMANCE BY GARY TO THE RUNNER UP
First Round Buy Backs: $30
1/4 MILE .400 PRO TREE BRACKET RACING
Payout with 64 Entries
Winner: $2000+ An Evil Swingarm
Runner up: $350+ Dyno Evaluation by Performance by Gary
Semi Finalist : $50
Payout to 8th place: $25
Karn's Performance Last Standing Suzuki: $25
Flat Franks Fastest Reaction: $250