TRACK LOCATION
BEAVER SPRINGS
PENNSYLVANIA
17812
2 miles North
on PA 235 DIRECTIONS
PHONE
Track - Office:
570-658-9601
GPS Information
Type in:
Beaver Springs
Airport

To update or
add your Profile,
e-mail here!

IHRA SUNDAY
POINTS RACES





570-541-1372





Zoo Crew Forums
Bellwood, PA
814-742-8145


717-899-6606


800-527-3547



Dave Gramley


717-535-5409


570-742-4706






570-658-5202


JDWEB.CC
717-248-4135
Get your numbers for no charge!



717-899-6221



Graphic Design and
Full-Color Printing of
Decals and Flyers:


Maintained by
Beaver Bob


BB's '63 Galaxie 427




Updated: September 22, 2014 (Bracket Finals 2014)
(Jalopy Showdown this weekend)
(IHRA Finals Points Standings)



Latest standings: IHRA Final Overall Points
IHRA Final Series 2 Points
SBRA Final Points
Friday Points

Check photos: 2014 Photo Race Results
2nd Annual Ford FE Race & Reunion
July 12-13 Nostalgia Nationals
August 8 Flashback Friday


---
BRACKET FINALS 2014


Donna Marie and Beaver Bob were dressed for the occasion.

We didn't have the greatest finish ending up in 5th place, only a few points out of 3rd. Steve Lenig, Dennis Mull and Daryl Walter going deep into the late rounds. We still had a great time and the food and camping were one for the record book.


A real bright spot was "Hemi John" Simbeck earning the
Best Engineered full bodied car award once again.


We did come away with the Best Appearing Team award for the
5th year in a row. It's a Beaver tradition.


At the Track Operators meeting on Sunday morning we received a very prestigious award. One of the most coveted there is as a track operator.
We have been honored as: 2014 IHRA Track of the Year!
In presenting the award, Jon O'Neill said the "The Beaver has been the leader in promoting and putting foreword the high values and principles of the IHRA and the drag racing sport as we know it".

We are honored to receive the award. Beaver Bob and Donna Marie

PHOTOS FROM THE BRACKET FINALS


TRADITIONAL
TEAM BEAVER FEAST



AUCTION FOR THE LOVE OF PAUL TRADER


Thanks to everyone....
All together we raised $1800!!! We are Family for sure.
Bracket Finals 2015

At the Track Operators meeting on Sunday, Sept. 21, this is what we'll see at the 2015 Bracket Finals.
1. The race remains at Pittsburgh.
2. The Main event will be contested on Saturday with Sunday as a rain date.
3. It will be 1/8 mile.
Now some facts:
1. No other track in the division had stepped up to want the race in 2015. Empire, Quaker City and Dragway 42 will put proposals foreword for 2016.

2. We showed ourselves that we could complete the event in one day and still have time for a last chance gamblers. Saturday will be the day we run the finals with Sunday being used as a rain date to get the race completed. Schedules and run times will be adjusted to make for a smooth completion of the event.

3. The tracks voted to have the event contested in an 1/8 mile format. The main reason are to get the full participation of our 1/8 mile tracks. When the races are 1/4 mile, none of them can field a full team. Less cars equals a lower purse or higher entry fees being passed on to the teams/racers. As we all know, 1/8 has it's benefits: Less breakage. Less clean up and track prep. Far safer due to lower speeds and less of a chance of anything going bad. Plus the show runs almost 1/3 quicker.

FYI: I voted for 1/4 mile but I can see their reasoning and I support our decision.

THE FUN EVENT OF THE SEASON


It's right around the corner!!
RAIN DATE: NEXT DAY - SUNDAY!!


GENERAL SAFETY RULES FOR...




PLUS SAME SAFETY RULES FOR...


All racers:
Long pants - shorts are prohibited
T-shirt with sleeves to the middle of the arm.
Tank tops are prohibited

13.99 / 100 MPH and faster:
Snell 2010 helmet

11.49 / 120 MPH and faster:
6 point roll bar
SFI approved fire jacket

Drive shaft loop is required;
11.49 and faster
If you run slicks
If you run DOT race tires



MOTORCYCLES:
Full face Snell 2010 helmet
Leather jacket, gloves, foot ware above the ankle.
Full leathers when running 10.99 and faster


ATV - JR ATV
Full face Snell 2010 helmet
Competition riding jacket (padded)
Gloves
Foot ware above the ankle for adults.
2014 Special Events


April 25-26, 2014

43rd Anniversary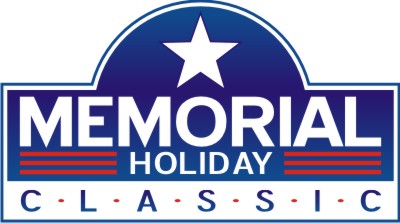 May 23-26, 2014!


June 20-21, 2014!

11th Annual Nostalgia Nationals - July 12-13, 2014!


16th Annual - "The GREAT Race!" - August 8, 2014


43rd Anniversary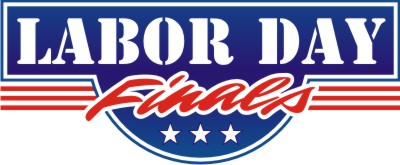 Points Championships are on the line, Aug 29 - Sept 1, 2014
The Mean Streets, another Beaver Original!
Saturday, September. 6, 2014


8th Annual Jalopy Showdown Drags - Sept. 27, 2014!



KIDS RULE at the 12th Annual Beaver Blast! Oct. 11-12, 2014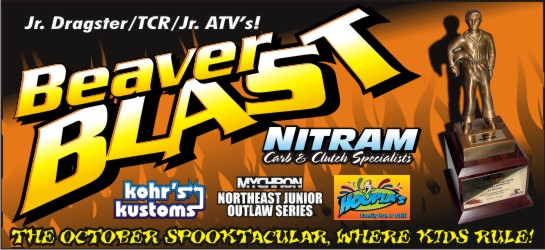 GPS: Zip Code
17812

Mailing: Beaver Springs Dragway
109 Race Track Lane
Beaver Springs, PA 17812
570-658-9601
Physical location:
Beaver Springs Dragway is located midway between Selinsgrove and Lewistown, PA on
US 522 at the town of Beaver Springs. At Beaver Springs you go North on PA 235 for 2 miles.

e-mail: beaverbob@beaversprings.com

http://www.rbrresults.com/rbradmin/
l