TRACK LOCATION
BEAVER SPRINGS
PENNSYLVANIA
17812
2 miles North
on PA 235 DIRECTIONS
PHONE
Track - Office:
570-658-9601
GPS Information
Type in:
Beaver Springs
Airport

To update or
add your Profile,
e-mail here!

IHRA SUNDAY
POINTS RACES





570-541-1372





Zoo Crew Forums
Bellwood, PA
814-742-8145


717-899-6606


800-527-3547



Dave Gramley


717-535-5409


570-742-4706






570-658-5202


JDWEB.CC
717-248-4135
Get your numbers for no charge!



717-899-6221



Graphic Design and
Full-Color Printing of
Decals and Flyers:


Maintained by
Beaver Bob


BB's '63 Galaxie 427




Updated: August 23, 2014 (Test & Tune cancelled)
(Labor Day around the corner)
(Command Decision: IHRA Points Aug. 24 )
(Friday's results)


Latest standings: IHRA Overall Points
IHRA Series 2 Points
SBRA Points
Friday Points

Check photos: 2014 Photo Race Results
2nd Annual Ford FE Race & Reunion
July 12-13 Nostalgia Nationals
August 8 Flashback Friday


---

TEST & TUNE CANCELLED
With the grounds wet after an over night rain, and the forecast for on and off showers, we have cancelled Saturday's Test & Tune. Sunday's forecast is looking good. We'll see you here!!
This
weekend at the Beaver
COMMAND DECISION
Earn IHRA points on final SBRA race. Sun. Aug. 24th
After looking over the remaining schedule of IHRA points events I see that we are scheduled to have a final late season vacation weekend, Aug. 17th, following the Flashback Friday / Pack the track Saturday / IHRA race Sunday weekend on August 8-9-10. The following weekend is the final SBRA points race. Since a number of our regular IHRA racers skip the SBRA events, that would give racers two weeks in a row of no racing. And that people is not a good plan. With that in mind, we are making the final SBRA race of August 24th
a full IHRA points earning event. The race will be run under the SBRA format. IE: 1/8 mile, Super Pro (electronics) and Foot Brake (non-electronics) plus all the regular IHRA eliminators. We will issue IHRA points into their respective eliminators all correctly. Example: Bob Klock will compete in Foot Brake but his IHRA points will go into Street. Note: If you choose not to compete on this day you can hand in one of your vacation waivers for 100 points towards IHRA points only.


FINAL SBRA POINTS RACE - AUGUST 24th
One race under SBRA rules
1/8 Mile, Super Pro (electronics) Foot Brake, Bike, HRT, JR, ATV
Earn points in both SBRA and IHRA
Give it a try, you're really like the format
Sunday - August 24th


Gates Open at 9:00 Eliminations at 2:00


"We want to see you at the Beaver this weekend"

THIS WEEKEND'S RACE SCHEDULE
Friday
August 22
Saturday
August 23
Sunday
August 24
EVENT

FRIDAY
STREET RACING

Test & Tune
SBRA/IHRA
Points Race
Gates open
5:00 PM
9:00 AM
9:00 AM
Time Trials
5:30 PM
10:00 to 4:00
10:00 to 1:00
Showtime
8:30 PM
1:30
Racers

$25 each

$40 Non-member
$30 BSD member $10 JR/TCR/JR ATV

$30 - $50 IHRA
$20 JR/TCR/JR ATV

Spectators

$5 each or
$15 carload

No Charge

$10 each
THIS WEEKEND'S RACE SCHEDULE


August 22, 2014

STINEBACKER BEATS THE RAIN
WINS TOP STREET


The Top Street finals went to Kirk Steinbacher's Firebird over Frank Reeser's Monte Carlo with a 10.328 on a 10.32 at 129.42 MPH to Frank's run out 10.407 on a 10.42 at 119.74 MPH.


The Outlaw Street finals matched a pair of heavy hitters with Leon Peasley in his Camaro taking on points leader, Mike Criswell in his Nova. The race was over at the tree when Leon went red and Mike laid down a 10.330 on a 10.29 at 124.13 MPH to Leon's 10.196 on a 10.18 at 130.03 MPH.


Chad Beam took out Dave Snook in the Street Stick finals in his Camaro with a 13.355 on a 13.31 at 107.28 MPH to Snookie's 10.513 on a 10.50 at 121.52


The Street Auto finals came down to Leah Shaffer in her Dodge Ram verses Tyler Gardner's Trans Am. Leah prevailed in taking the win.


Sam Koonsman, far, took the Bike title over Brooke Zimmerman's Suzuki with a 13.002 on a 12.90 at 92.49 MPH to Brooke's 11.517 on a 11.60 at 124.77.


Time Reigle, near, took the Sport Compact title with a 17.523 on a 17.50 at 81.24 MPH over Todd McElreath's run out 16.623 on a 17.05 at 78.29 MPH.


Don Shissler in his Mull's Auto Sales Chrysler 300 took the True Street title over Court Sweigard's Scion. Don ran a 15.261 on a 15.25 at 92.48 MPH to Court's red lighting 16.798 on a 16.90 at 81.58 MPH.


The ATV title went to Wyatt Hoffman, near, over Michael Hurlbust onboard his Honda. Wyatt ran out the least with a 13.086 on a 13.15 at 45.32 MPH to Michael's 10.223 on a 10.30 at 63.82 MPH.

BONUS SHOTS


Kirk was on his game in his good and plenty Firebird.


Erica dropped a close one in the semi's of Sport Compact.


Bob Reeder lost out to Ty Gardner in the semis of Street Auto.


Go Haley Go!!


Wyatt Hoffman


Jeff Flick


It looked like the skies were going to open up at any minute. It never did rain.

WINNERS CIRCLE


Kirk Stinebacker, right, took the Top Street title in his Firebird.


Mike Criswell took the Outlaw Street victory in his Nova.


Chad Beam was all smiles after winning Street Stick in his Camaro.


Leah Shaffer put her big Dodge in the Street Auto winners circle.


Bike Champion, Sam Koonsman, is joined in the winner circle by Ethel.


Don Shissler picked up his 5th True Street title in his Chrysler.


Wyatt Hoffman came away with the ATV title once again.
GENERAL SAFETY RULES FOR...




PLUS SAME SAFETY RULES FOR...


All racers:
Long pants - shorts are prohibited
T-shirt with sleeves to the middle of the arm.
Tank tops are prohibited

13.99 / 100 MPH and faster:
Snell 2010 helmet

11.49 / 120 MPH and faster:
6 point roll bar
SFI approved fire jacket

Drive shaft loop is required;
11.49 and faster
If you run slicks
If you run DOT race tires



MOTORCYCLES:
Full face Snell 2010 helmet
Leather jacket, gloves, foot ware above the ankle.
Full leathers when running 10.99 and faster


ATV - JR ATV
Full face Snell 2010 helmet
Competition riding jacket (padded)
Gloves
Foot ware above the ankle for adults.
2014 Special Events


April 25-26, 2014

43rd Anniversary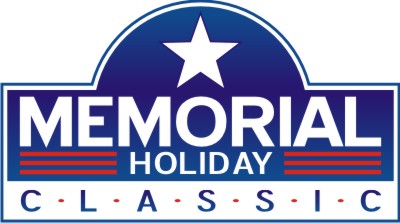 May 23-26, 2014!


June 20-21, 2014!

11th Annual Nostalgia Nationals - July 12-13, 2014!


16th Annual - "The GREAT Race!" - August 8, 2014


43rd Anniversary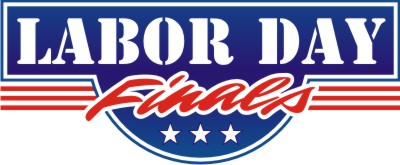 Points Championships are on the line, Aug 29 - Sept 1, 2014
The Mean Streets, another Beaver Original!
Saturday, September. 6, 2014


8th Annual Jalopy Showdown Drags - Sept. 27, 2014!



KIDS RULE at the 12th Annual Beaver Blast! Oct. 11-12, 2014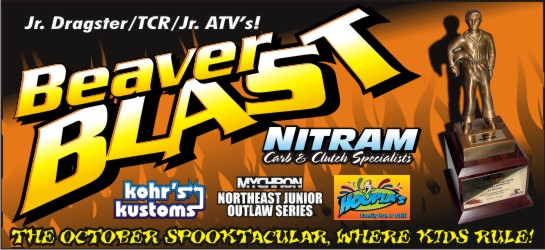 GPS: Zip Code
17812

Mailing: Beaver Springs Dragway
109 Race Track Lane
Beaver Springs, PA 17812
570-658-9601
Physical location:
Beaver Springs Dragway is located midway between Selinsgrove and Lewistown, PA on
US 522 at the town of Beaver Springs. At Beaver Springs you go North on PA 235 for 2 miles.

e-mail: beaverbob@beaversprings.com

http://www.rbrresults.com/rbradmin/
l