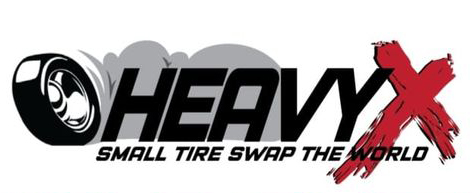 Heavy X
ALL RUN FIELD
Heavy X Rule Package update 1/18/2022
Engine combo and car minimum weights:
Turbo: 450ci max (Turbo cars must weight 3,200lbs)
ProCharger type: (3,000lbsmin )(Stand by for weight trophy)
Blower: 496ci max (3,000Lbs min)
Big Block Nitrous combo: 565ci max(3,000lbs min)
Small Block Nitrous: (2,800lbs Min)
Big Block Na combo max: 632 max (2,900lbs min)
Small Block Na: (2500lbs min)
*All of the above are subject to change
Power adders: limited to one
Refer to engine combos above for vehicle min weights
TWINS- 78mm compressor inducer, 83/75 exhaust wheel. T4 flange max
SINGLE- 95mm compressor inducer, 113/102 exhaust wheel. T6 flange max
ALL turbo compressors must be true bore. NO bushings or step covers.
Rules based on recommendations by several turbo manufacturers.
(Turbo cars must weight 3,200lbs)
Blower combination: Can be up to an F2s procharger, AT THIS TIME NO F1X-12 and other blowers will be decided upon as we collect more data. Positive displacement blower limited to a 10-71.
Nitrous combination: Big Block Single kit, Small Block Single kit or dual stage plate
Vehicle type:
Goal is to have some of everything.
Chassis: Factory appearing as much as possible.
Body: Preferably all steel, but at the max fiberglass front end, no lift off doors, factory floor firewall to firewall, trunk mods allowed
Interior: must have stock appearing dash. Carpet and stock appearing door panels are a must. Back seat is optional(Some cars with 7.50 certs can't install rear seats)
Suspension: Must have stock style front and rear. NO EXCEPTION! Suspension component locations on the front side of the rear axle attaching to the car have to remain stock.
example: a 1970 Camaro will have A frames in the front and leaf spring in the rear. *EXCEPTION* any car that did not have a solid rear axle configuration as in IRS cars can install a bolt in rear suspension conversion kit. So a 5th gen camaro can convert to a solid axle configuration.
Shocks: anything goes.
Fuel: Alcohol can be used to supplement a primary fuel only no straight M1.
Alcohol is permitted for NA combinations.
Purpose is to try and keep the big power under control a bit.
Tires: Any front is fine. Rear tire will be some type of 275 radial or 28×10.5(no W) or smaller. IF you have a vehicle that has larger diameter wheels than 15″ from factory you can run a wider tire. For example if you Hellcat you can run a 315 as long as you don't convert to a 15″ wheel. As soon as you are on smaller wheels than factory you now joined the 28×10.5 group.
Race Day
Would like it to be an unlimited field. No bump. That being said cars will drive by themselves to the lanes and will drive back the return road. It will have to be a streamlined process to get through the field of cars. Drivers will stage themselves quickly and will not have a crew to line them up, infraction can result in disqualification. Tech Inspection will be based upon time and manpower that day. However IF YOUR CAR DOES NOT FIT THE SCOPE OF OUR CLASS, IT WILL RESULT IN A IMMEDIATE DISQUALIFICATION.