Memorial Holiday Classic
A look back at 2014 results…
2014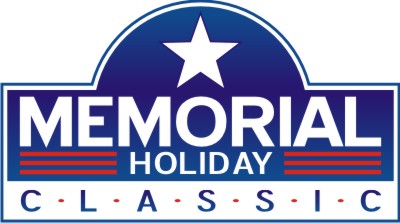 Monday – May 26, 2014
BADMAN IS GRAND BEAVER


The finals of Grand Beaver matched Sunday's champ, Graham Taylor and Saturday's champ, Justin Badman. Graham was out first cutting .033 to Justin's .019. The Dragster took the win with a 8.092 on a 8.07 at 162.36 MPH to Graham's 9.636 on a 9.64 at 137.97 MPH.


In the Grand Beaver semis, Monday's Top Beaver champion, Bike champion, Billy Bair, dropped to a close one to Saturday's champ, Justin Badman.


Monday's Top Beaver title fell to Bike Champ, Billy Bair onboard his Double B Fabrication Hayabusa over Street champion, Dave Weaver. It was one of the closest races of the weekend with Billy having the tree, .053 to .054, and taking the stripe with a 8.488 on a 8.48 at 148.00 MPH to Dave's 12.554 on a 12.54.


In the Top Beaver semis, Dave Weaver in his Charger, took the win over Tim Deitz's Nostalgia Dragster. Dave ran a 12.58 on a 12.52 to Tim's 8.196 on a 8.09 at 160.28 MPH.


The finals of Top ET was an all dragster affair with Jason Weaver, top, facing Steve Lenig. Steve took an automatic win when Jason went red with a -.003. Steve carded a 7.594 on a 7.55 at 176.74 MPH in taking the win.


Modified was also decided on a red light with Lou Drayer cutting a -.011 first in his Chevette to Tim Deitz's -.010. Tim's winning run was a 8.116 on a 8.09 at 160.54 MPH. It was Tim's first ever victory since leaving the ranks of the "Dirt Burners" in Southern Pennsylvania. Talk about a cool ride. Love those fuel injected, front engined cars!!


The JR finals was a ladies only affair with Sarah Danner, top, taking on Liberti Ferster. Sarah cut a great .005 and ran a 7.984 on a 7.90 at 75.32 MPH to Liberti's late 8.890 on a 8.91 at 72.15 MPH.
BONUS SHOTS


Sgt. Ray Lear and Beaver Bob salute the flag on Memorial day.
Ray is a weekly IHRA warrior. He is a wounded veteran of the Granada conflict serving as Airborne qualified in the Ranger battalion.
Bob served state side during the Viet Nam conflict.


Mike Holland just couldn't get by the Mopars this weekend. He was runner up to Dave Weaver's Charger on Saturday, Bob Klock of Sunday and lost again on Monday to Dave in the semi's.


Jim Holland was blowing the carbon out of Sandy's Mercury on Sunday and Monday when his GTO had mechanical issues.


The matriarch of the Holland family, Sandy Holland.


Two of the best bikers in the business, Dr. Rick Bunting and Dave Carpenter.


Rookie, Storm Fickes getting some pointers from the greatest.
Mike Holland, Dale Rhoads and Dave Weaver.


Sarah Danner wishes her competitor and friend, Liberti Ferster, good luck.


JR dragster rookie, Anastazia Barchefski


Former JR star, Jake Wood. He's a hitter in Top ET now.


Torque Zimmerman was getting his seat time. He'll be in competition in July.
WINNERS CIRCLE


Justin Badman came away as the overall Grand Beaver Champion.


Tim Deitz took his first ever Modified title in his cool fuel injected front engined dragster. Tim is a former Southern PA dirt track champion.


"The Big E", Evan Renninger, picked up the TCR title in gram's Mitsu.