TRACK LOCATION
BEAVER SPRINGS
PENNSYLVANIA
17812
2 miles North
on PA 235 DIRECTIONS
PHONE
Track - Office:
570-658-9601
GPS Information
Type in:
Beaver Springs
Airport

To update or
add your Profile,
e-mail here!

IHRA SUNDAY
POINTS RACES





570-541-1372





Zoo Crew Forums
Bellwood, PA
814-742-8145


717-899-6606


800-527-3547



Dave Gramley


717-535-5409


570-742-4706






570-658-5202


JDWEB.CC
717-248-4135
Get your numbers for no charge!



717-899-6221



Graphic Design and
Full-Color Printing of
Decals and Flyers:


Maintained by
Beaver Bob


BB's '63 Galaxie 427




Updated: July 27, 2014 (SBRA results: Points, E-Club)
(Friday's results: Points, E-Club)
(Command Decision: IHRA Points Aug. 24)
(This weekend at the Beaver)
(Get your Pack the Track tickets)
(Flashback Weekend flyer)

Latest standings: IHRA Overall Points
IHRA Series 2 Points
SBRA Points
Friday Points

Check photos: 2014 Photo Race Results
2nd Annual Ford FE Race & Reunion
July 12-13 Nostalgia Nationals


---
July 27, 2015 Race #4

BUNTING'S NINJA TAKES TOP BEAVER

FELTMAN, LENIG and KAHLEY SCORE SBRA WINS

Bike Champ, Richie Bunting is out first onboard his Ninja over Super Pro champ, Andrew Feltman. It was a close one with both running on their dial. Richie took the title with a 6.043 on a 6.04 at 118.68 MPH to Andrew's 5.308 on a 5.30 at 128.57 MPH.


The finals of SBRA Super Pro matched Andrew Feltman's dragster against Scott Tate's Tempo. Scott had the tree, .030 to .053, but ran out with a 6.127 on a 6.13 at 110.28 MPH to Andrew's winning 5.306 on a 5.30 at 126.17 MPH.


Paula Feltman cheers her son, Andrew's, Super Pro victory.


The Foot Brake finals matched Penny Harpster's Mustang against Steve Lenig's roadster. The race was over at the tree when Penny went red with a
-.021, running a 6.876 on a 6.85 to Steve's 6.212 on a 6.18 at 112.48 MPH.


The SBRA Bike finals came down to Richie Bunting, left, against Andrew Charcalla. Charky went red and Richie streaked to the win with a 6.043 on a 6.02 at 119.04 MPH to Andrew's 6.284 on a 6.17 at 116.82 MPH.


Steve Retherford, in his escape, took the Hot rod Trophy title over Becka Bordner's Mustang when Becka went red. Steve ran a 11.240 on a 11.15 at 63.22 MPH to Becka's 10.408 on a 10.40 at 67.50 MPH.


Lane Kahley, top, took the JR Dragster title over Maddie Stephens. Maddie had the tree, .041 to .051, but she ran out with a 10.922 on a 11.03 at 56.97 MPH to Lane's winning 9.034 on a 9.04 at 71.79 MPH.


The Lil Beaver title went to Jared Brungart in his Nova over a red lighting, George Fultz. Jared cut a great .005 light and ran a 6.941 on a 6.90 at 99.54 MPH to George's 5.980 on a 5.97 at 114.72 MPH.


The ATV finals came down to Haley Trader, left, verses Kamden Detwiler. Kam had a better light, .144 to .185, but couldn't cover the dial, turning a 15.197 on a 15.00 at 37.24 MPH to Haley's winning 19.411 on a 19.28 at 28.66 MPH.

BONUS SHOTS


Steve had a better light, .027 to .049, in the 1st round of Top Beaver against Andrew Feltman, but he ran out with a 6.193 on a 6.20 at 110.07 MPH to Andrew's 5.312 on a 5.30 at 128.51 MPH.


Steve Miller is a crowd favorite in his `40 Chevy.


Steve's brother, Rusty, has a cool car too. Love the name.


Will Leitch and his 440 Dart.
He's one of our "Super Seniors" IE: over 70 years old.


Zippo on the attack.


Shawn Yoder on his Arctic Cat is out first over Richie Bunting but ran out with a 6.940 on a 7.00 at 97.50 MPH to Richie's 6.15 on a 6.02.


April Derr ran ring on her 4.88 dial but came up short in round 2 against
Justin Badman who had a .better .020 to .040 light.


A big salute goes out to Jim who made a pass on his wheel chair.
It was good to see him make us all a little proud.


Staten Island's John Moreno, made it to the 1/4 finals in Foot Brake.


Mike Harpster fell to Steve Lenig in round 3 of Foot Brake.


Kevin Little's Willys is still on the bars at the 60 foot.


Rochelle back up her dad, Tim Armstrong.


Can't pass up posting this cool shot of Steve and Kevin. Coupes are cool!!


Gunner Miller in his street roadster. What a cool ride.


John Boyer has been a threat to win every race.


Denise and Tammy: A pair that beats a full house!


Andrew's friends/competitors cool him off a little with some cold water.


Oh you bet Andrew was happy.


After his win on the first day out, you couldn't get the smile off
Steve's face with a fender grinder.


George Fultz


"Gentleman Jim" Holland went to the semis of Lil Beaver.


Ed Krajewski AKA: Ed-ski, has a new look for his supercharged Mustang.
Look for Ed to be in a dragster in 2015. He's talking to Mike McCracken.


Bob Jansen's 427 BBC powered Papaya Flyer from Newville.


Clair Delancy went red in round 4 of Foot Brake. What a cool Rambler!


Mark Charcalla's hard charging 427 Falcon.


And his son, Mark Charcalla's 427 Mustang.


And, Uncle Andy's 427 Mustang. All are stick cars!!

WINNERS CIRCLE


Richie Bunting was on fire, winning Bike and Top Beaver.


Andrew Feltman picked up his second SBRA Super Pro win.


Steve Lenig put his nes roadster into the Foot Brake winners circle.


Steve Retherford left his Camaro at home and used his Escape to win Hot Rod.


Lane Kahley picked up his second JR Dragster title of the season.


Haley Trader's parents, Rich and Les, join her celebrating her second ATV win.


Jared Brungart and the Miller Trucking Men, join him in winning Lil Beaver.
COMMAND DECISION
Earn IHRA points on final SBRA race. Sun. Aug. 24th
After looking over the remaining schedule of IHRA points events I see that we are scheduled to have a final late season vacation weekend, Aug. 17th, following the Flashback Friday / Pack the track Saturday / IHRA race Sunday weekend on August 8-9-10. The following weekend is the final SBRA points race. Since a number of our regular IHRA racers skip the SBRA events, that would give racers two weeks in a row of no racing. And that people is not a good plan. With that in mind, we are making the final SBRA race of August 24th
a full IHRA points earning event. The race will be run under the SBRA format. IE: 1/8 mile, Super Pro (electronics) and Foot Brake (non-electronics) plus all the regular IHRA eliminators. We will issue IHRA points into their respective eliminators all correctly. Example: Bob Klock will compete in Foot Brake but his IHRA points will go into Street. Note: If you choose not to compete on this day you can hand in one of your vacation waivers for 100 points towards IHRA points only.


FINAL SBRA POINTS RACE - AUGUST 24th
One race under SBRA rules
1/8 Mile, Super Pro (electronics) Foot Brake, Bike, HRT, JR, ATV
Earn points in both SBRA and IHRA
Give it a try, you're really like the format
THIS WEEKEND'S RACE SCHEDULE
Friday
August 1
Saturday
August 2
Sunday
August 3
EVENT

Friday
Street Racing

Test & Tune
IHRA
Points Race
Gates open
4:00 PM
8:00 AM
9:00 AM
Time Trials
5:00 PM
10:00 AM
10:00 AM
Showtime
8:00 PM
2:00 PM
2:00 PM
Racers

$25 adults
$15 Kids

$40 Non-member
$30 BSD member
$10 JR/TCR/JR ATV

$30 - $50 IHRA
$20 JR/TCR

Spectators

$5 each
$15 carload

No Charge
Come watch for free

$10 each
THIS WEEKEND'S RACE SCHEDULE
GET YOUR PACK THE TRACK TICKETS
THIS WEEKEND
Starting this weekend and continuing through next weekend, we'll offer Pack the track tickets for our Flashback weekend Saturday event. All racers and fans can purchase a pack of 10 tickets for only $10.00.
The tickets are valued at $15.00 each ($150.00 total). Use them to bring new people, you friends, your family or your crew to the race.



KEYSTONE NATIONALS TICKET RACE
Sponsored by: Brian's Trailer Sales


On the Pack the Track race, All eliminator winners will receive a pair of tickets to the Keystone Nationals at Maple Grove Raceway on October 2-5, 2014.


Brian Pecht and Michele have been the Keystone Ticket Race sponsors since it's inception, 4 years ago. Check with them for all your trailer needs.


717-899-6221
Yes, I know it's called the NHRA Nationals,
but it'll always be the Keystones to us.
FLASHBACK FRIDAY
NOSTALGIA WEEKEND!
PACK THE TRACK SATURDAY!!


(CLICK FLYER TO VIEW LARGER)


July 25, 2014

JIMMER GOES BACK TO BACK
SNOOKIE SETS RECORD - WINS 6 IN A ROW


The two hottest guys at the track met in the finals of Top Street. Jim Sheaffer was on his game taking the win for the second week in a row in his Vega with a right on 10.527 on a 10.52 at 127.64 MPH to Dave Snook's 10.523 on a 10.57 at 118.60 MPH. Snookie almost pulled off the "Down for Doubles" trick as he went on and won Street Stick.


The all-Nova Outlaw Street finals matched points leader, Mike Criswell's `65 against Rusty Miller's Grey Hare. Rusty had the tree, .055 to .076, and took the win with a 9.904 on a 9.87 at 133.94 MPH to Mike's 10.215 on a 10.18 at 127.19 MPH.


Dave Snook made track history with this final run in Street Stick against Chris Shaffer's SS Furious. Snookie took the win with a 10.760 on a 10.52 at 107.68 MPH to the MOPAR's 11.048 on a 10.66 at 124.44 MPH.


The big Street Auto eliminator came down to two former TCR stars facing each other. Jed Seigler's Supercharged Mustang verses Tyler Gardner's Trans Am. The race was over at the tree when Ty went red, -.009, as Jed, sped to a win running a 9.814 on a 9.70 at 137.86 MPH to Ty's 11.388 on a 11.36 at 117.47.


True Street finals matched Don Shissler's Chrysler 300 against Court Sweigard's Scion. The big guy took the win with a 15.216 on a 15.10 at 91.93 MPH to Court's 17.029 on a 16.90 at 80.27 MPH.


It looked like Nate Long's Cruze was going to take the Sport Compact title with a far better light, .063 to .147, over Tim Reigle's Civic, but he couldn't run the number turning a 17.651 on a 17.44 as Tim took the win with a 17.322 on a 17.30 at 71.46 MPH.


The Bone Stock Truck finals went to Bill Mark's in his Chevy over points leader, Leah Shaffer in her Dodge. Bill carded a perfect run winning with a 15.490 on a 15.49 at 79.03 MPH to Leah's 18.060 on a 18.00 at 73.20 MPH.


The ATV finals featured the Hoffman family with Wyatt taking the title over brother Weston. Wyatt took the automatic win via a red light and took the win running a 12.976 on a 13.05 at 46.63 MPH to Weston's 12.771 on a 12.75.

DONNA'S BONUS SHOTS


Top/Modified points leader, Steve Lenig, showed up with his latest ride and laid down some impressive 9.10 passes. The guy can drive!


Shis-K-bob at speed


Steve Miller's `40 Chevy trying to get around Ron Fultz's Camaro.


Ziggy had a close on in the semi's of Street Auto as Chanel Kantz run under giving the win over to the Zig.


Zack Habegger's 12 second Dodge Ram's sending up smoke signals.

WINNERS CIRCLE


Dave Snook set a new Beaver record with his 6th consecutive Street Stick win.


Rusty Miller took the Outlaw Street title in his Nova.
Most of Loganton made it to down to be in the winners circle.


Don Shissler took the True Street title again in his Chrysler 300.


Tim Reigle put his Civic in the Sport Compact winners circle.


It was the Hoffman Brothers dominating ATV with Wyatt defeating Weston.
GENERAL SAFETY RULES FOR...




PLUS SAME SAFETY RULES FOR...


All racers:
Long pants - shorts are prohibited
T-shirt with sleeves to the middle of the arm.
Tank tops are prohibited

13.99 / 100 MPH and faster:
Snell 2010 helmet

11.49 / 120 MPH and faster:
6 point roll bar
SFI approved fire jacket

Drive shaft loop is required;
11.49 and faster
If you run slicks
If you run DOT race tires



MOTORCYCLES:
Full face Snell 2010 helmet
Leather jacket, gloves, foot ware above the ankle.
Full leathers when running 10.99 and faster


ATV - JR ATV
Full face Snell 2010 helmet
Competition riding jacket (padded)
Gloves
Foot ware above the ankle for adults.
2014 Special Events


April 25-26, 2014

43rd Anniversary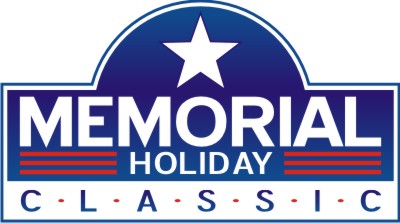 May 23-26, 2014!


June 20-21, 2014!

11th Annual Nostalgia Nationals - July 12-13, 2014!


16th Annual - "The GREAT Race!" - August 8, 2014


43rd Anniversary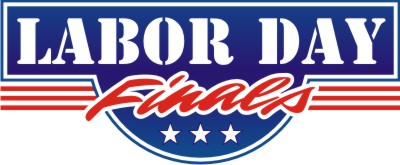 Points Championships are on the line, Aug 29 - Sept 1, 2014
The Mean Streets, another Beaver Original!
Saturday, September. 6, 2014


8th Annual Jalopy Showdown Drags - Sept. 27, 2014!



KIDS RULE at the 12th Annual Beaver Blast! Oct. 11-12, 2014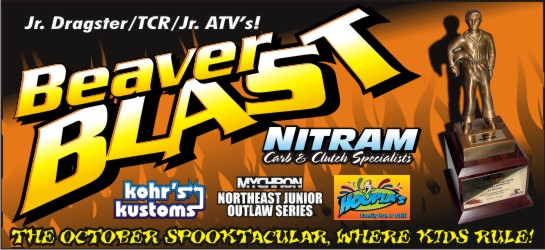 GPS: Zip Code
17812

Mailing: Beaver Springs Dragway
109 Race Track Lane
Beaver Springs, PA 17812
570-658-9601
Physical location:
Beaver Springs Dragway is located midway between Selinsgrove and Lewistown, PA on
US 522 at the town of Beaver Springs. At Beaver Springs you go North on PA 235 for 2 miles.

e-mail: beaverbob@beaversprings.com

http://www.rbrresults.com/rbradmin/
l