TRACK LOCATION
BEAVER SPRINGS
PENNSYLVANIA
17812
2 miles North
on PA 235 DIRECTIONS
PHONE
Track - Office:
570-658-9601
GPS Information
Type in:
Beaver Springs
Airport

To update or
add your Profile,
e-mail here!

IHRA SUNDAY
POINTS RACES





570-541-1372





Zoo Crew Forums
Bellwood, PA
814-742-8145


717-899-6606


800-527-3547



Dave Gramley


717-535-5409


570-742-4706






570-658-5202


JDWEB.CC
717-248-4135
Get your numbers for no charge!



717-899-6221



Graphic Design and
Full-Color Printing of
Decals and Flyers:


Maintained by
Beaver Bob


BB's '63 Galaxie 427




Updated: September 18, 2014 (Paul Trader: 1991-2014)
(Bracket Finals Team Roster)
(Jalopy Showdown flyer posted)
(IHRA Finals Points Standings)



Latest standings: IHRA Final Overall Points
IHRA Final Series 2 Points
SBRA Final Points
Friday Points

Check photos: 2014 Photo Race Results
2nd Annual Ford FE Race & Reunion
July 12-13 Nostalgia Nationals
August 8 Flashback Friday


---
SAD, SAD NEWS


Paul Trader 1991 - 2014

It is with a very heavy heart that I must inform our Beaver family of the passing of Paul Trader. He had been a fixture at the track for over 10 years always helping us fix up and clean up the track. Paul could always be found with a smile on his face and happy to talk with everyone. Our thoughts and prayers go out to Rich and Leslie. May he rest in peace.



Donna and I will especially miss Paul and his kind and loving attitude.
Memorial Services will be held Sunday at 2:00 PM
Beavertown God's Missionary Church
1693 Creek Rd, Middleburg, PA 17842
(570) 658-2422

We need our Team Beaver people to please help out the Trader family financially in their time of need. Rich and Leslie are really up against hard times and can use our help. Please donate what you can. Anything will be greatly appreciated.
Make checks payable to:
Rich Trader
C/O Beaver Springs Dragway
109 Race Track Lane
Beaver Springs, PA 17812

Donna and I will coordinate and direct all contributions.
Thank you for your support.
We're off the the IHRA Bracket Finals

The Beaver is closed this weekend as we take our 2014 Team to do battle at Pittsburgh Raceway Park in the IHRA Bracket Finals. We have a great team and look to bring home some IHRA Iron Men.
The 2014 Bracket Finals Team


Here's the Team Roster for the Bracket Finals

2014 TRACK CHAMPIONS
Two repeat champion. What a season!!

Top ET: Steve Lenig
Summit Super Series - Box Champion

Steve was in the lead almost all season long.
He also finished second in Modified!!


Modified ET: Jason Weaver
Jason honors his dad. The man behind the championship.

Bike: Andrew Charcalla
Andrew took the championship in the final weekend of points.


Street ET: Bob Klock

Summit Super Series - No Box Champion

Bob came back to claim the Championship once again.

Hot Rod Trophy: Dave Fetter
Dave won the championship over the Labor Day weekend.


JR Dragster: Liberti Ferster

Summit Super Series - JR Champion

Liberti snatched the title on the final weekends of points.


JR ATV:
Brandon Flick
Brandon took the championship with some great riding.

September 14, 2014

DRAYER, ARMSTRONG WIN CLUB RACES
ENDERS WINS SBRA LAST CHANCE


The Zoo Crew Top Beaver finals came down to Lou Drayer in his Chevette facing Andrew Feltman in his dragster. Andrew had the tree. .007 to .016, but Lou ran the number with a 9.272 on a 9.27 at 140.07 MPH to Andrew's 8.286 on a 8.25 at 159.29 MPH to take the title.


Mike Holland had the tree, .016 to .027, on Lou in the semi's but Lou caught him in the traps and took the win with a 9.300 on a 9.27 at 137.19 MPH to Mike's 12.122 on a 12.07 at 108.25 MPH.


Tim Armstrong took an automatic win in the Gemini Triple .000 Club finals
when Dave Novinger went red in his Vega. Tim ran a 7.789 on a 7.84 at 171.33 MPH to Dave's 9.989 on a 9.99 at 132.68 MPH.


Tim stopped the event sponsor, John Simbeck, in the semis.


Gary Enders won the SBRA Last Chance finals over Tom Harhart's Chevrolet with a 7.099 on a 7.07 at 94.03 MPH to Tom's 9.174 on a 9.20 at 72.05 MPH.

WINNERS CIRCLE


Kevin Little joins Lou Drayer in the winners circle for taking the Zoo Crew Top Beaver title in his Chevette.


Tim Armstrong, with his wife Marge, put his dragster at the top in winning the Gemini Triple .000 Club race.


BSD Tech Man, Gary Enders, saved the best for last winning the SBRA Last Chance race in his 351 Cleveland Mustang.

THE FUN EVENT OF THE SEASON


It's right around the corner!!
RAIN DATE: NEXT DAY - SUNDAY!!


GENERAL SAFETY RULES FOR...




PLUS SAME SAFETY RULES FOR...


All racers:
Long pants - shorts are prohibited
T-shirt with sleeves to the middle of the arm.
Tank tops are prohibited

13.99 / 100 MPH and faster:
Snell 2010 helmet

11.49 / 120 MPH and faster:
6 point roll bar
SFI approved fire jacket

Drive shaft loop is required;
11.49 and faster
If you run slicks
If you run DOT race tires



MOTORCYCLES:
Full face Snell 2010 helmet
Leather jacket, gloves, foot ware above the ankle.
Full leathers when running 10.99 and faster


ATV - JR ATV
Full face Snell 2010 helmet
Competition riding jacket (padded)
Gloves
Foot ware above the ankle for adults.
2014 Special Events


April 25-26, 2014

43rd Anniversary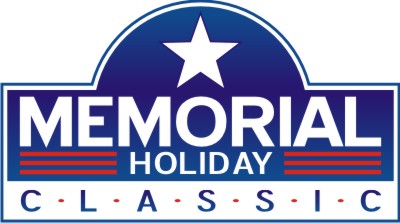 May 23-26, 2014!


June 20-21, 2014!

11th Annual Nostalgia Nationals - July 12-13, 2014!


16th Annual - "The GREAT Race!" - August 8, 2014


43rd Anniversary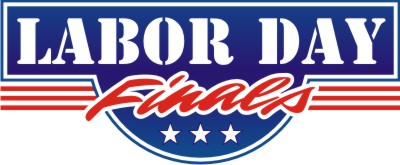 Points Championships are on the line, Aug 29 - Sept 1, 2014
The Mean Streets, another Beaver Original!
Saturday, September. 6, 2014


8th Annual Jalopy Showdown Drags - Sept. 27, 2014!



KIDS RULE at the 12th Annual Beaver Blast! Oct. 11-12, 2014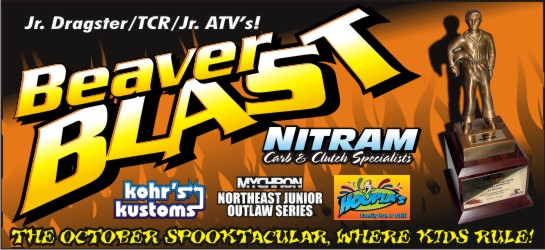 GPS: Zip Code
17812

Mailing: Beaver Springs Dragway
109 Race Track Lane
Beaver Springs, PA 17812
570-658-9601
Physical location:
Beaver Springs Dragway is located midway between Selinsgrove and Lewistown, PA on
US 522 at the town of Beaver Springs. At Beaver Springs you go North on PA 235 for 2 miles.

e-mail: beaverbob@beaversprings.com

http://www.rbrresults.com/rbradmin/
l