The next two Weekends at the Beaver!
August 23rd– August 25th
Friday 23rd: Test and Tune. Gates Open at 5pm
Saturday 24th: Late Model Massacre 1.0. Test and Tune will be available for all cars. Jensen's Late Night Drag Party. Gates open at 8am
Sunday 25th: SBRA Race. Gates open at 9am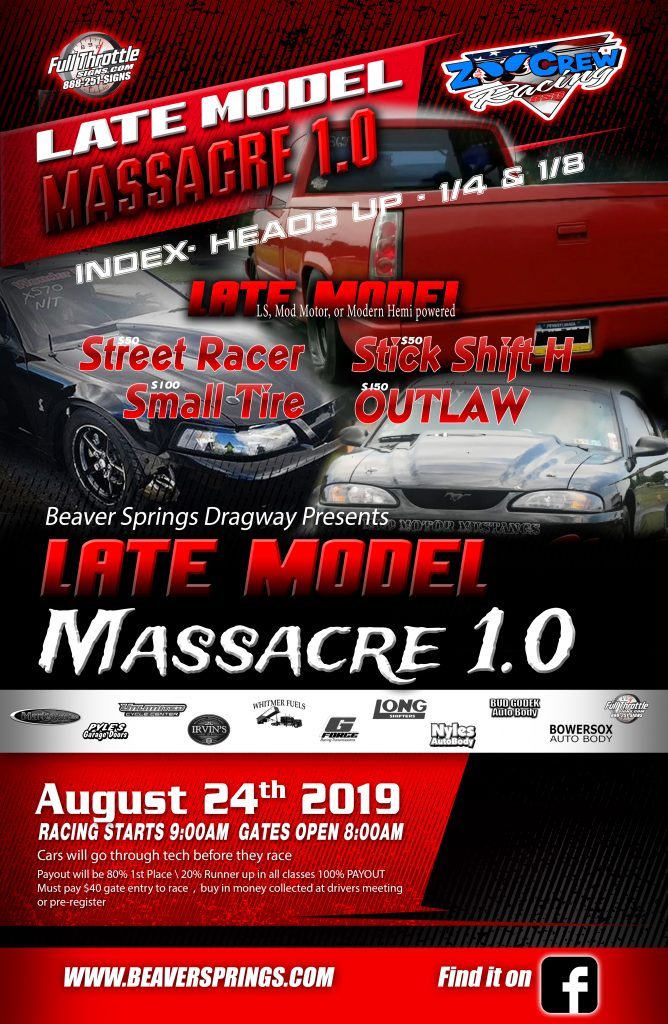 August 29th– September 2nd
Thursday 29th: Early Bird Parking. $30.00
Friday 30th: Jet Dragster- Friday Night Test and Tune- Insane 8, WFO and Wicked Bike
Saturday 31st: IHRA Points Race and Mandra Race
Sunday 1st: IHRA Points Race- UNS/SS- Mandra Race
Monday 2nd: IHRA Points Race and Top Beaver.
Race Times will be posted soon*
Monday is the last IHRA Points Race. Make sure you turn in your waivers before you leave the track on Monday. Preferably turn them in on Friday.